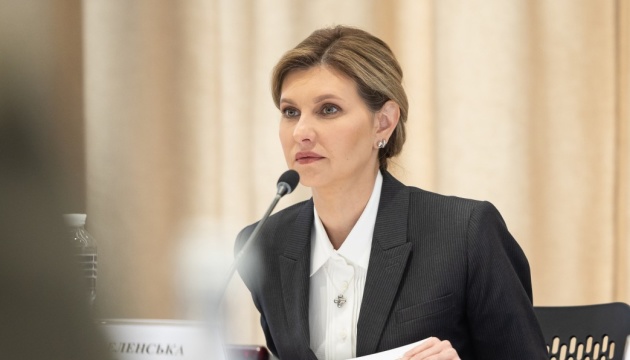 Experience of recovery, assistance from Korea highly valuable to Ukraine - First Lady of Ukraine
The experience of growth and development of the Republic of Korea, as well as its assistance, is extremely necessary for Ukraine.
The wife of the President, Olena Zelenska, wrote this on Telegram, reported by Ukrinform.
" There are 7,000 kilometers between Ukraine and the Republic of Korea . But already within a day of being in the country, you feel understanding. Here, there is a vibrant experience of fighting for oneself, for one's country, and the ability to value it," emphasized the First Lady.
She noted that after a century of dramatic history, poverty, and devastation, despite a challenging neighborhood, South Korea demonstrates advanced modernity, an economic miracle, and the "Korean Wave" in culture and cinema that captivates the world.
"It truly inspires. To grow and develop despite circumstances and trials, in spite of them - that is an example of recovery from the Republic of Korea. This experience and assistance from South Korea are very much needed by Ukraine right now. Because we are not only fighting for ourselves - we are fighting so that no one in the world feels the aggression on their own soil and can grow and develop freely," Zelenska firmly believes.
As reported earlier, the First Lady of Ukraine is currently on a visit to the Republic of Korea, where she participated in the conference "Asian Leadership: Era of Turbulence: Path to Cooperation and Innovation."