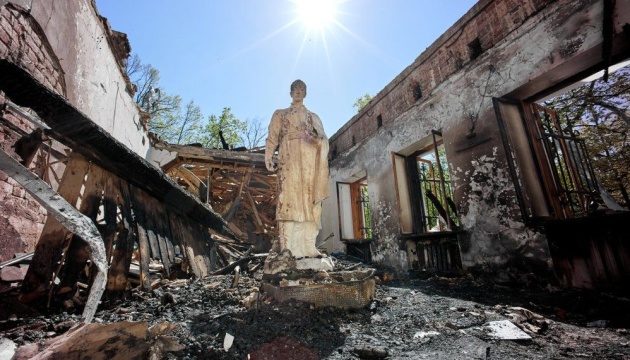 Expert group on restoration of Ukraine's cultural heritage established in EU
An expert group has been created in the European Union to develop methodologies for the preservation and restoration of Ukrainian cultural heritage.
Vasile Rotaru, Head of the Methodology Sector in the Integrated Approach to Security and Peace Department of the European External Action Service, announced this during the conference "Crime against Cultural Heritage in Times of War and Post-War" in Lviv.
This information was reported by a correspondent of Ukrinform.
"We are currently focusing on long-term measures, understanding that we need to prepare for the process of Ukraine's recovery after the war. Recently, an expert group with 25 participants was established in the European Union, including representatives from EU member states and Ukraine. They are exchanging restoration methodologies and providing recommendations to the European Commission on how to better facilitate the process of cultural heritage restoration in Ukraine," noted Rotaru.
He assured that the EU will continue to assist in the preservation and restoration of cultural assets, but the determination of priorities will belong to Ukrainians. Currently, the mission is operating in Ukraine at the national, regional, and local levels, coordinating the work of EU partners and members.
According to Rotaru, they have received two requests from Ukraine regarding the preservation of cultural heritage, and EU members have already responded to them.
"We have provided certain materials and equipment, ranging from sandbags to signaling and fire safety systems. It is also important to have reliable shelters with appropriate conditions for cultural heritage. However, in addition to physical protection, a significant part of our work has been devoted to the inventory of cultural assets, documentation, and digitization. This is important to mitigate risks and prepare a plan on how to work in a crisis situation," the expert noted.
As reported by Ukrinform earlier, the conference "Crime against Cultural Heritage in Times of War and Peace" is taking place in Lviv on May 18-19. The event is organized by the European Union Advisory Mission.