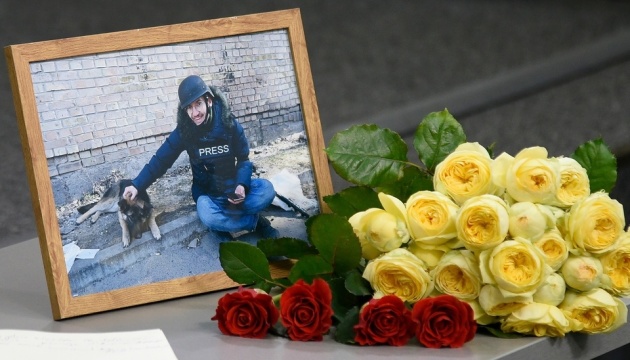 Memorial evening of Arman Soldin: He lost his life so that millions could know what happening in Ukraine
Arman believed that he could change the world for the better by telling the stories of war and the stories of the people affected.
On May 15, Ukrinform hosted a memorial evening for French reporter Arman Soldin, who was killed in Donetsk region. Friends and colleagues of Arman came to pay tribute to the journalist and to remember who he was.
All the photos on the walls of the press room showed a smiling Soldin. That's exactly how he was in real life - cheerful and sincere, say friends of the 32-year-old journalist who died covering the war in Ukraine.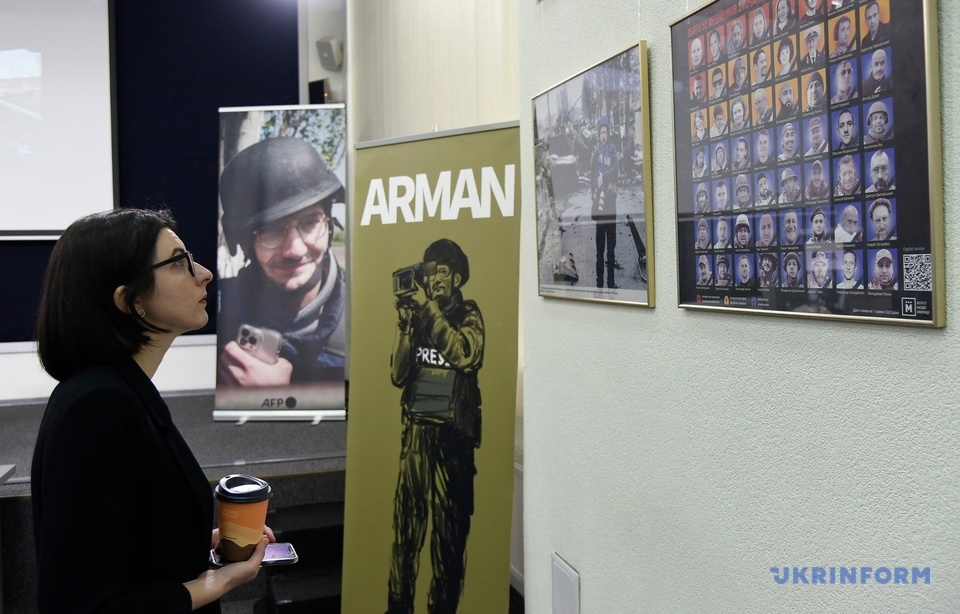 For many of those who came to the memorial evening, Arman was not just a colleague, but a friend, kind and nice.
"Everyone loved Arman - both his colleagues and those who worked as freelancers. He was an open and kind person with his time, advice and context of basically anyone that we knew," says freelance journalist Tom March.
HE WANTED TO BE WHERE HISTORY WAS HAPPENING
In the first days of the Russian invasion, Arman Soldin was already in Ukraine. He came to help the agency's local office cover the war.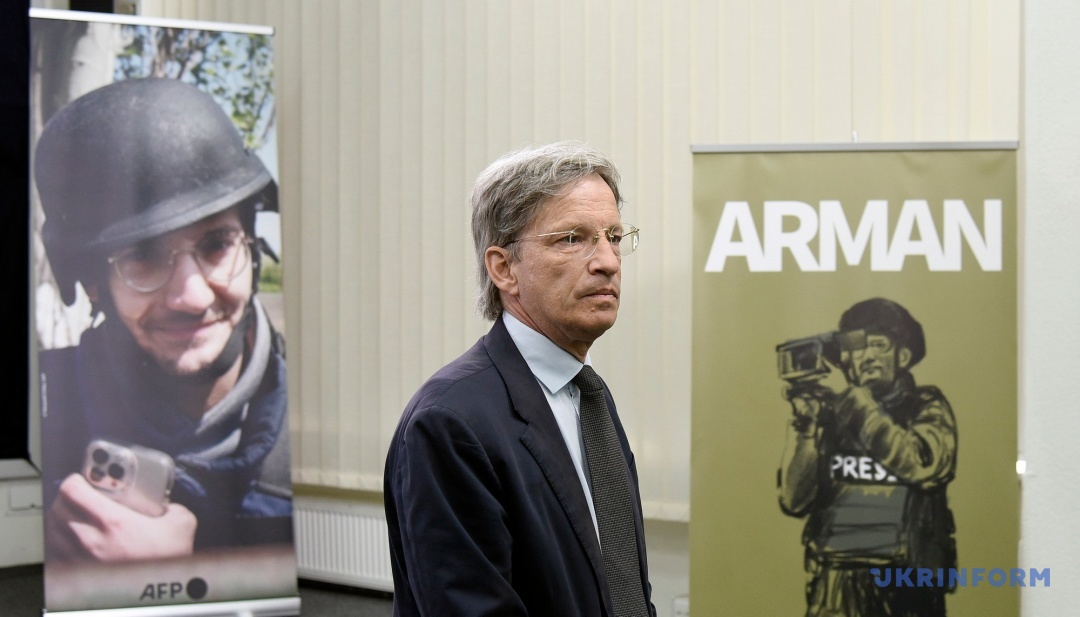 "Arman was among the first journalists who volunteered to come to Ukraine... Arman lost his life so that millions of people would know what is happening in Ukraine," said the Chairman and Chief executive officer of Agence France-Presse Fabrice Fries.
The French reporter showed the horrors of war in Irpin, Bucha, Kherson, Izium and other Ukrainian cities. At first, he came to film the war on a rotating basis, but in the fall he stayed in Ukraine and became a video coordinator who organized the work of AFP videographers throughout the country. But at the same time, Soldin himself was always traveling to film the war.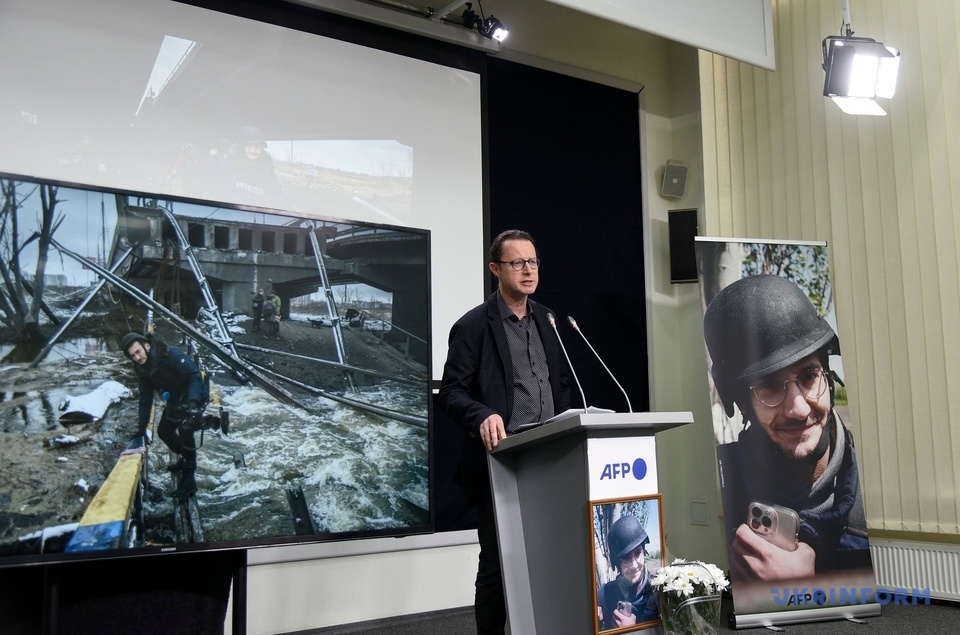 "He was totally committed to the story, and he believed that his work could make a real difference. He wanted to be on the ground to bear witness to the suffering caused by this war," said Global News Director of Agence France-Presse Philip Chetwynd.
Most likely, Arman intuitively understood how people feel during the war because he himself was born in wartime Sarajevo, from where his family moved to France when he was a year old. Later, Soldin said that "stories about refugees affect him."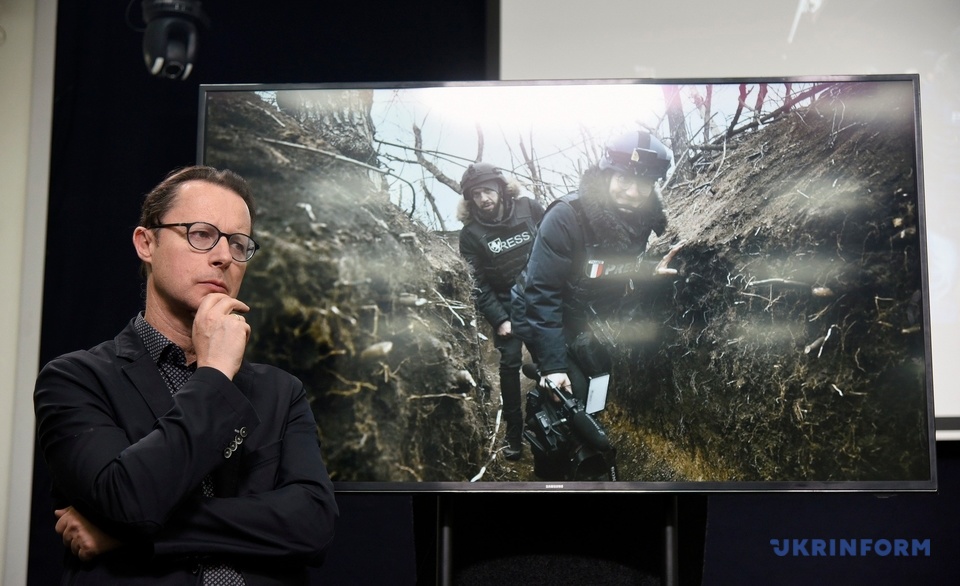 Colleagues recalled that Arman got along well with people "from the first minute" and had a knack not only for work but also for communication.
"He had an obvious talent for telling stories, for communicating on social media, making people smile with his jokes, and his good humor," said Fabrice Fries of Arman.
At the memorial evening, colleagues showed a film about the life of Arman Soldin, in which he, cheerful and cheerful, reports from the streets of London before football matches, films Ukrainian soldiers in the war zone, and conducts interviews. And he smiles sincerely from the screen.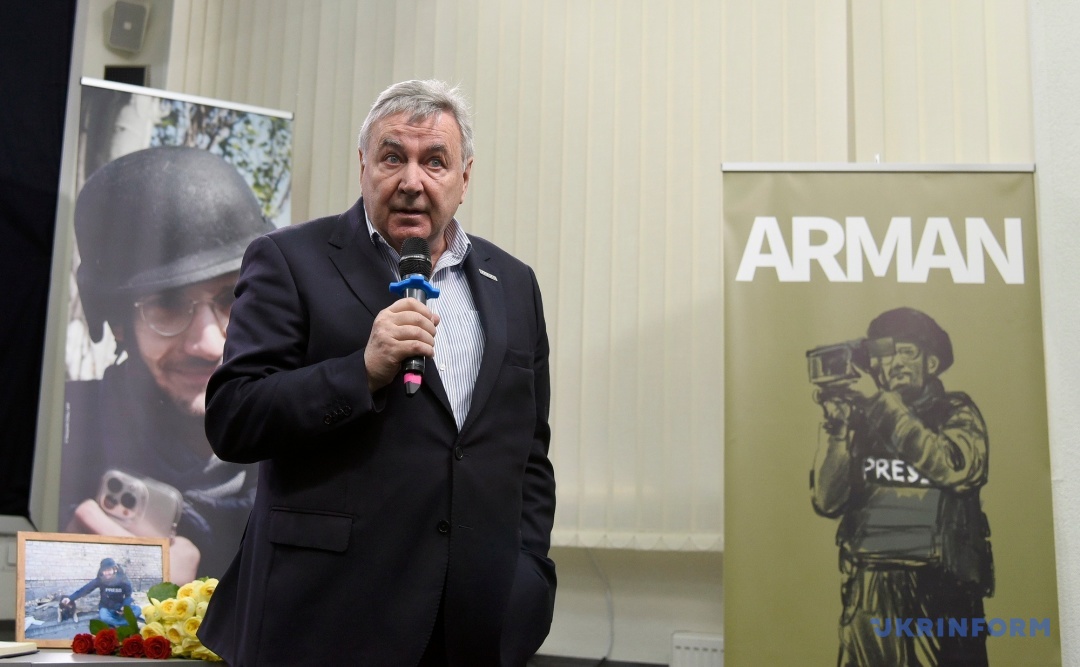 "Arman represented the best along us journalists who go where it's hard and risk everything to tell what's really going on," said Kyiv Post editor-in-chief Bohdan Nahaylo.
"IT WAS NOT THE FIRST TIME WE CAME UNDER SHELLING OR NEAR IT"
On May 9, the AFP team went to shoot near Chasiv Yar in Donetsk region. The journalists knew the area well, as they often traveled there, said journalist Emmanuel Peuchot, who was there during the last Russian attack on Arman, in a comment to Ukrinform.
"It was not the first time we were under shelling or near shelling. It was a question of half second," Peuchot said, adding that it could have been him or one of his colleagues.
According to him, Arman took his job very seriously and understood what he was doing, just like every journalist who goes to cover the war.
"He was very serious and knew the risks, but he wanted to show and explain the war," the journalist summarizes.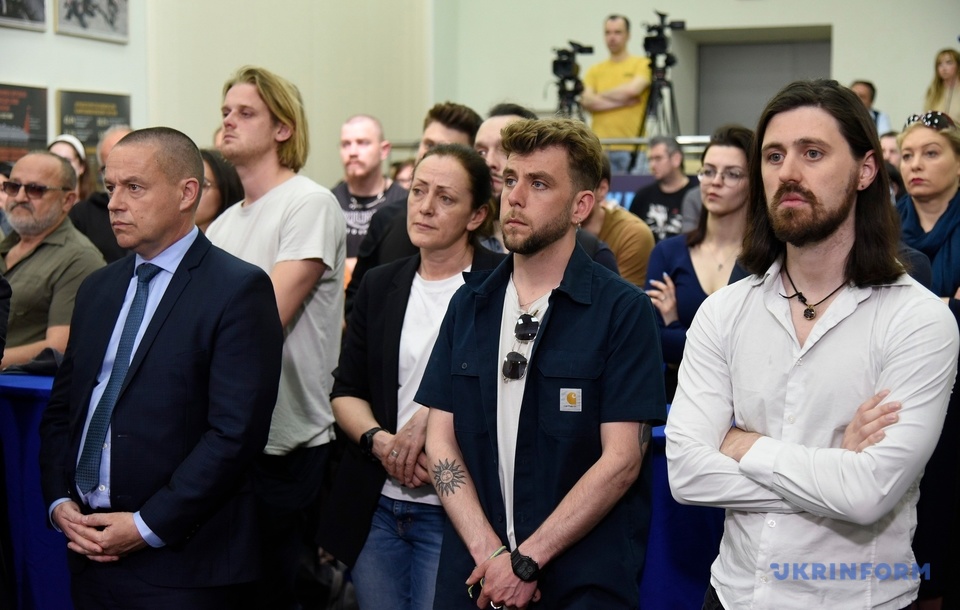 THE KILLING OF A JOURNALIST IS NOT JUST A WAR CRIME AGAINST A CIVILIAN
The French prosecutor's office has launched an investigation into the death of an AFP journalist in the war in Ukraine on the grounds of three war crimes. French investigators have already arrived in Ukraine and started conducting investigative actions.
"We focus on this case about Arman. We consider that the crimes against journalists are not only crimes against civilians, of course, it's war crimes. But it's also it's more than that because journalists have a social function, is it has a crucial role to inform, to give reliable information to the public as Arman did, he was very professional," said the head of the Reporters Without Borders Office in Eastern Europe and Central Asia Jeanne Cavellier.
According to the Reporters Without Borders organization, Arman Soldin became the 10th media professional to die in Ukraine while performing a professional assignment.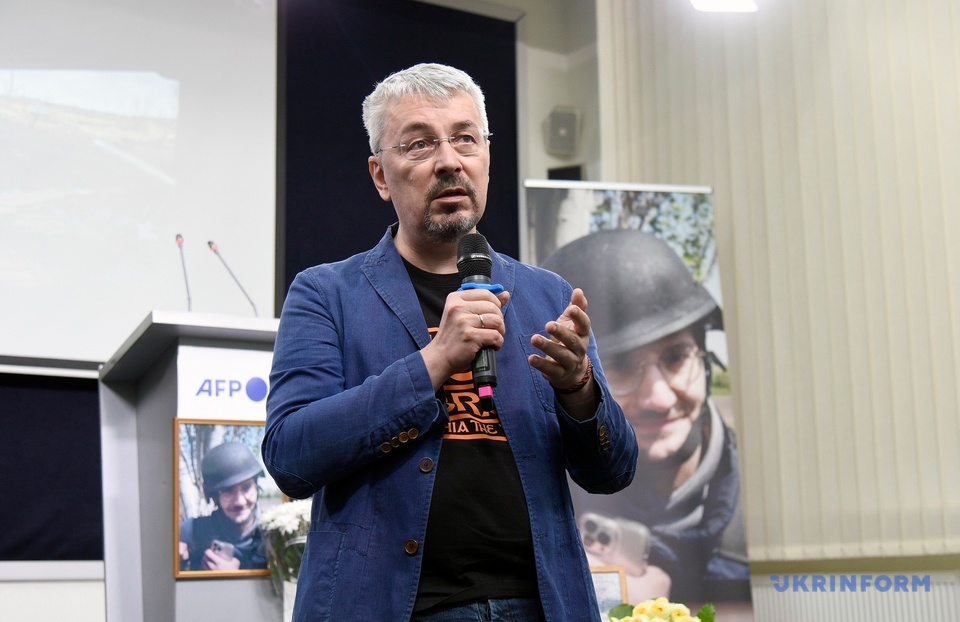 THE UKRAINIAN ANTHEM WILL BE A SIGN OF MEMORY OF ARMAN SOLDIN
In his speech, Minister of Culture and Information Policy Oleksandr Tkachenko noted that he did not know Arman Soldin personally, but from the memories of those who did, he sees that he was not only a great journalist but also a wonderful person.
"The French slogan is 'liberté, égalité, fraternité'. Unfortunately, we are all equal in the danger of war. And I believe that all those who organized this war should be equally punished and investigate why they organized this war. Because a lot not only journalists, but a lot of humans have been killed. Fraternité there is a great brotherhood of journalists who are covering this war to give the world an understanding of what we have with this Russian aggression. And of course, liberté - we are fighting for freedom and we will prevail," said Tkachenko.
At the end of the memorial evening, its participants wrote words of support for the family of Arman Soldin in a book that will be sent to France. Ukrinform also expressed its condolences to Arman's family.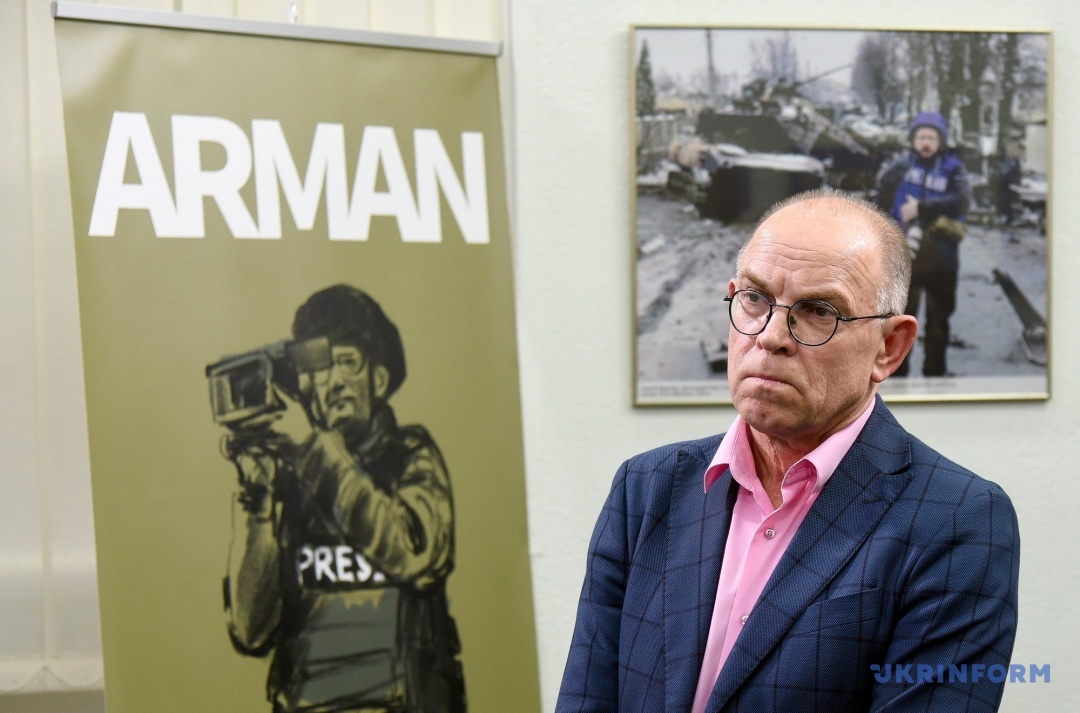 According to Oleksandr Kharchenko, Director General of Ukrinform, at the end of the evening, the idea remained that by honoring the memory of Arman Soldin, we honor everyone whose heart beat for Ukraine, even though many of them had a non-Ukrainian place of birth and passport.
"Through the eyes of Arman, through the eyes of all our fellow journalists, the world sees the grief that war brings, the crimes that mark the aggressor's footprint on Ukrainian soil. Our weapons are the word and the camera. It may seem like not much. But this weapon is powerful and strong, because, in the hands of people like Arman, it is the power of truth. And against this truth of Arman Soldin, Russian propaganda, Russian missiles, enemy troops and mercenaries are powerless. So, whenever the Ukrainian anthem is played and we put our hands to our hearts, it will also be a sign of memory of Arman Soldin. And it will mean that his heart will beat in our chests along with ours," Kharchenko said.
Daria Smetanko
Photo: Ruslan Kanyuka