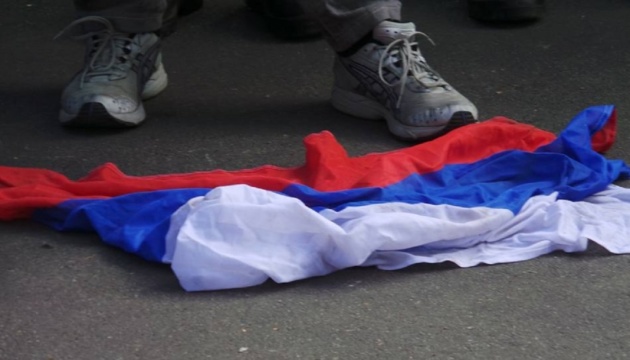 Girl tears down Russian flag in a cafe in occupied Melitopol
In the temporarily occupied Melitopol town, a girl tore down Russian flag. The invaders forced her to apologize.
"A town resident tore down a flag of the aggressor country in a cafe. The henchmen of occupiers sent the CCTV footage to 'whom it may concern'. The girl was already forced to apologize, capturing this on video, and threatened with prison," Melitopol mayor Ivan Fedorov posted on Telegram.
He also released a video of how it happened.
Fedorov added that this is not the first time that people under occupation demonstrate their attitude to the symbols of the Russian Federation.