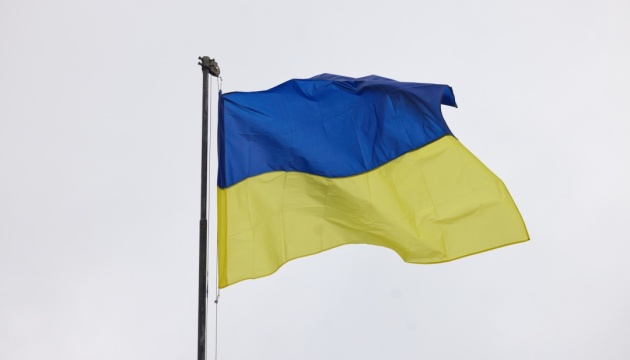 Ukraine flag snatched from Tbilisi central park
After an unidentified person tore down the flag of Ukraine from the flagpole in the central park of the capital of Georgia, Tbilisi, the Ukrainian embassy demanded an investigation into the incident.
That's according to Georgia Online, Ukrinform reports.
The corresponding video was distributed by the Mtavari TV channel. According to the outlet, the person tearing down the flag has himself shared the video on social media but his account has since been unavailable. According to Mtavari, the culprit is a supporter of the pro-Russian organization "Conservative Movement" and "Alt-Info".
The temporary Charge d'Affaires of Ukraine to Georgia, Andriy Kasyanov referred to the incident as "unacceptable."
"The situation involving vandalizing our Ukrainian symbols is absolutely unacceptable. We have informed the Ministry of Foreign Affairs of Ukraine of this and will cooperate with the law enforcement agencies of Georgia so that the incident is investigated and those guilty are prosecuted in accordance with Georgian legislation," Kasyanov said.
Since January 2022, a law has entered into force in Georgia, which provides for a fine of GEL 1,000 for insulting the flag or coat of arms of a state with which Georgia has diplomatic relations.
The leader of the opposition party Lelo, Mamuka Khazaradze, said that the tearing down of the flag is a provocation directed against the brotherhood of the Georgian and Ukrainian peoples.
"Such actions are Russian propaganda in Georgia, and in general Alt-Info and its ideology should be banned in Georgia. It is unacceptable for the country to have forces that express the interests of the country that occupied 20% of the territory of Georgia," Khazaradze said.
The Ministry of Internal Affairs of Georgia has not yet provided any comments on the matter.
As Ukrinform reported earlier, an anti-government rally organized by the fringe pro-Russian non-parliamentary political party Law Respect Professionalism (PRO) took place in the Czech capital Prague on April 16.
This is an illustrative photo