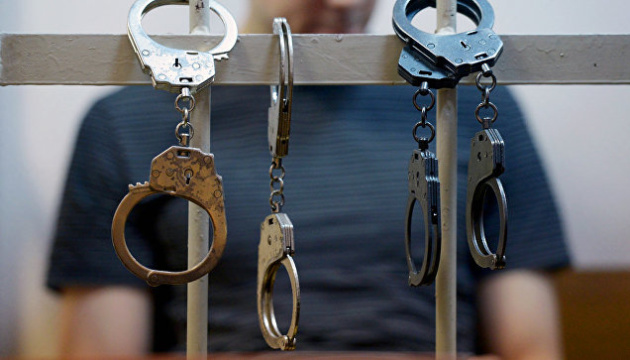 Russia-captured civilians forced to dig trenches "no traitors" - Ukraine officials
Captured civilians, whom the Russian invaders force to dig trenches in anticipation of a Ukrainian counteroffensive will not be considered traitors.
That's according to the Coordination Headquarters for the Treatment of Prisoners of War, Ukrinform reports.
On the initiative of the Civilians in Captivity non-governmental organization, a meeting with the families of civilian hostages held by the Russian Federation took place at the Coordination HQ.
HQ, SBU security service, and Ombudsman's Office representatives answered questions put forward by families of captured Ukrainians.
The ombudsman's representative noted it was the political will of the aggressor power, not the exchange fund, is necessary for the return of civilian hostages because, as per international humanitarian law, civilians should not be involved in exchange efforts but should be released without any preconditions.
"We have Russian citizens who have been sentenced. But there is still no response from Russia regarding their readiness to swap them for our people. Our civilian hostages are accused in the Russian Federation of resisting the so-called special operation and are being held to force Ukraine into political negotiations. There won't be any. But negotiations on moving from the deadlock the process of the release of our civilians are underway," Kononenko noted.
The SBU official assured families of civilian hostages held by Russia that the work on the return mechanism never stops - both at the level of ombudspersons and at that of other agencies.
The parties also discussed the possibility of exchanging Moscow Patriarchate's priests detained for aiding the enemy. In addition, it was noted that captured civilians, whom the Russians force to dig trenches in anticipation of a Ukrainian counteroffensive, will not be considered traitors.
"We have to return all people to their families. And then the relevant agencies will find out who helped the enemy voluntarily, and who did so at gunpoint," said Kononenko.
The SBU official also explained that relatives are not always given all the information about prisoners or hostages, as there were cases where it was later made public on social media, which both harmed Ukrainian defenders held in captivity and complicated their return.