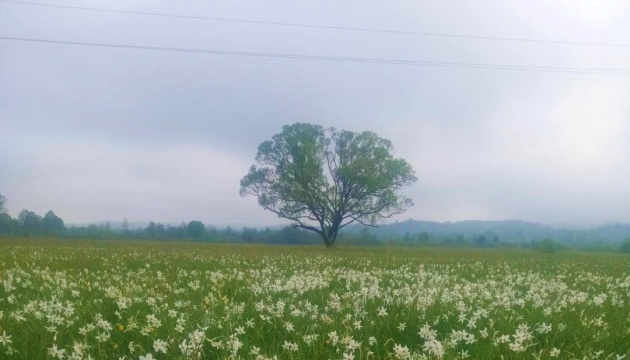 Almost entire Valley of Daffodils has blossomed in western Ukraine
In Zakarpattia region, western Ukraine, the Valley of Daffodils has blossomed – 80% of the field is covered with white flowers.
"Valley of Daffodils as of May 6: 80% of the field has bloomed," the Carpathian Biosphere Reserve posted on Facebook.
As noted, sunny weather and warming contribute to the rapid flowering of daffodils.
The peak of flowering of the unique reserve of daffodils is expected next week.
Earlier, volunteers cleaned the Valley of Daffodils to save it from drying out.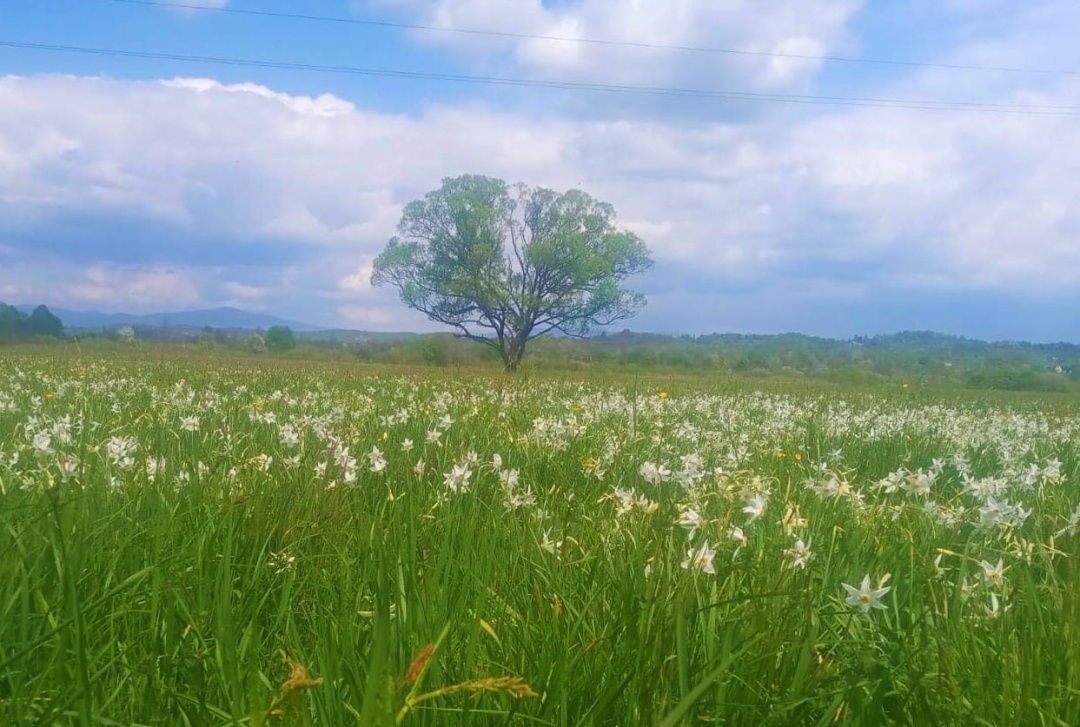 The Valley of Daffodils is the nature reserve in Kireshi tract, 4 km east of the town of Khust in Zakarpattia region. Since 1992, it has been part of the Carpathian Biosphere Reserve that belongs to UNESCO World Network of Biosphere Reserves.
Photo: Facebook account of the Carpathian Biosphere Reserve