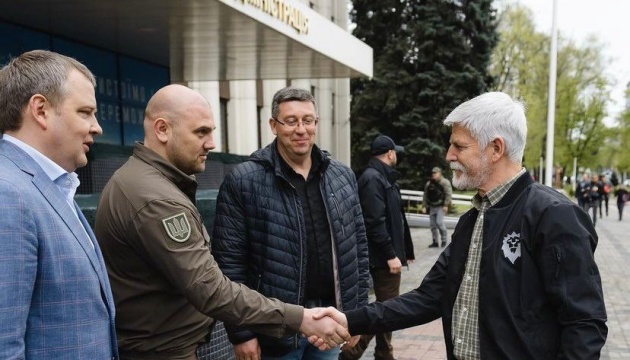 Czech president, Ukraine officials discuss rebuilding of Dnipropetrovsk region
In the Dnipropetrovsk region, Czech President Petr Pavel is discussing with the local authorities the issue of reconstruction of the region.
Serhii Lysak, head of the Dnipropetrovsk regional military administration, said this in a post on Telegram, according to Ukrinform.
"The Dnipropetrovsk region is receiving a Czech delegation headed by President Petr Pavel. We are talking about the rebuilding of the region," Lysak said.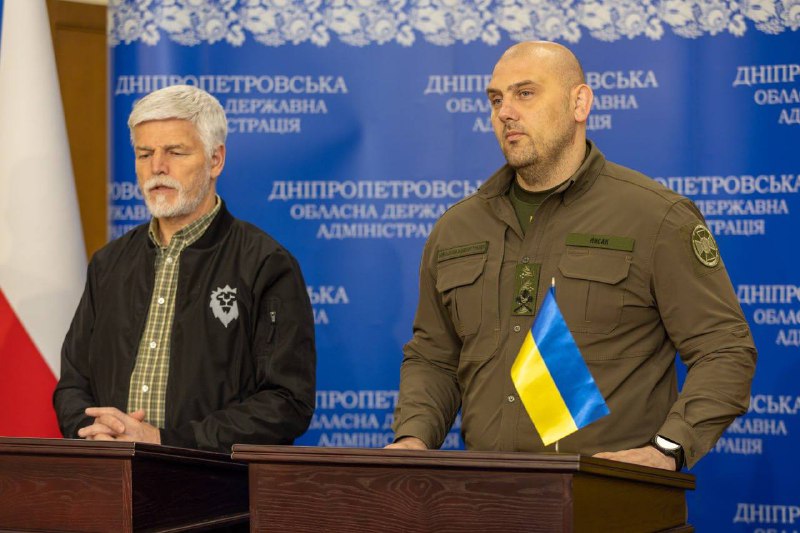 He recalled that the Czech Republic had pledged to support the rebuilding of the Dnipropetrovsk region.
During its visit, the Czech delegation signed a memorandum on the production of a modern medical bus for the Dnipropetrovsk region. "This is a wheeled intensive care unit. Assistance can be provided there to 12 wounded people at the same time. The Czechs will make it for us," Lysak said.
He added that the meeting participants had also discussed the restoration of educational institutions. "Almost 100 schools and more than 50 kindergartens have been damaged in the region. Education, humanitarian and energy spheres are the priorities of Czech partners," he said.
Presidents Petr Pavel of the Czech Republic and Zuzana Caputova of Slovakia arrived in Ukraine on a joint visit. On April 28, they visited Bucha and Borodianka in the Kyiv region and met with President Volodymyr Zelensky, Verkhovna Rada Chairman Ruslan Stefanchuk and Prime Minister Denys Shmyhal.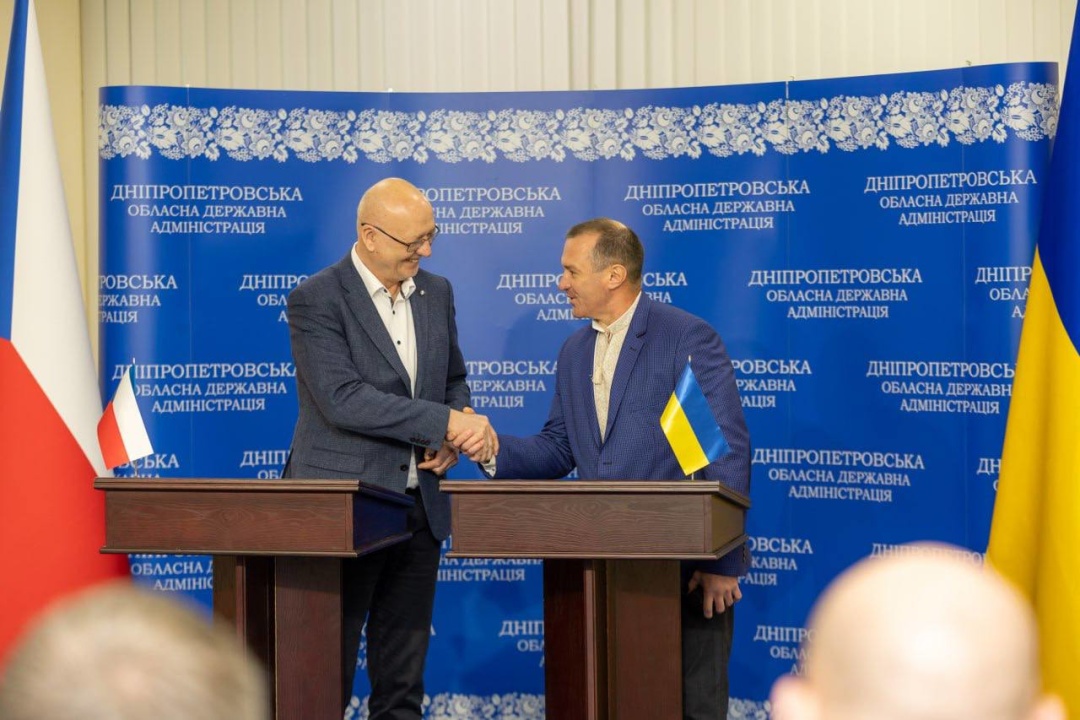 Photo: president_pavel/Instagram, Serhii Lysak/Telegram