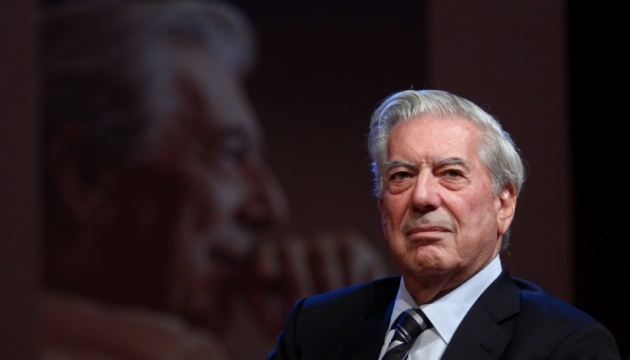 Mario Vargas Llosa becomes ambassador for Save Ukrainian Culture project
World-famous Peruvian writer Mario Vargas Llosa accepted the offer by Minister of Culture and Information Policy Oleksandr Tkachenko to become an ambassador for the Save Ukrainian Culture project.
"Mario Vargas Llosa, Peruvian writer and Nobel Prize in Literature winner, has been supporting Ukrainians in our struggle since the first days of the war. He knows our cities well and often writes about Ukraine in his publications," Tkachenko posted on Telegram.
"During our meeting, we had a sincere and warm conversation, a lot was said about the Ukrainian context in today's world, Mario Vargas emphasized many times that his support will remain unchanged. We talked with him about the need to fight against Russian disinformation, especially in Spain, France, and Latin America where he enjoys much authority," the minister added.
According to Tkachenko, he offered to represent Ukrainian culture in the world and to become an ambassador for the Save Ukrainian Culture project.
"I thank Mr. Vargas for agreeing without hesitation and taking it as an honor. After all, the cultural heritage, which is being destroyed, already needs international financial support for its post-war reconstruction," the minister emphasized.
Photo: Forbes Mexico