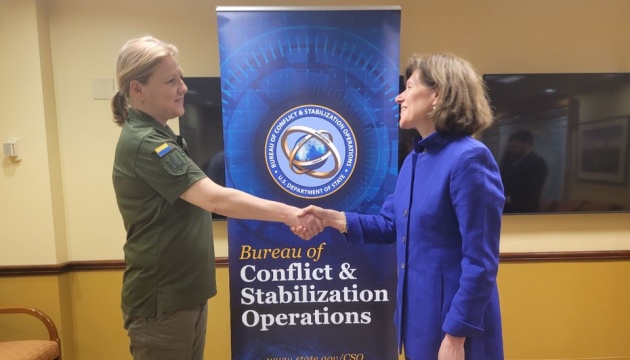 Laputina meets with U.S. officials to discuss issues of veterans' policies
Ukrainian Minister for Veterans' Affairs Yulia Laputina met with American officials and organizations to discuss the issue of involving experience and practices of U.S. veterans' policies in Ukraine.
Ukrinform reports this with reference to the press service of the Ministry for Veterans' Affairs of Ukraine.
"During her visits to VA Richmond health care - a medical center for veterans in Richmond - Yulia Laputina got acquainted with the system of healthcare institutions for war veterans. Almost 1,300 specialized institutions are subordinated directly to the U.S. Department of Veterans Affairs. They operate separately from the general network of healthcare institutions, while 27% employees of such institutions are veterans," the report says.
Laputina emphasized that Ukraine should implement the best practices of medical and mental rehabilitation for its soldiers, because many defenders will return home with various injuries after the victory.
"We have to create a new rehabilitation system to successfully return our soldiers to a peaceful life. We will introduce new technologies in rehabilitation and restoration, and I am convinced that the U.S. experience will help us," said the minister.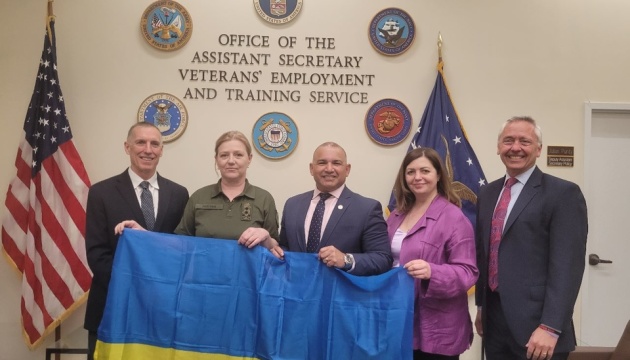 In addition, at a meeting with American officials, Laputina discussed a strategy for implementing a transition system from military service to civilian life in Ukraine.
According to her, the high-quality reintegration of veterans and their family members into peaceful life is a priority on the agenda of Ukrainian politics.
Laputina also got acquainted with the practices of launching and running a veteran-owned business in the United States.
As reported, a grant program for financing the creation or development of a veteran-owned business has been launched in Ukraine.