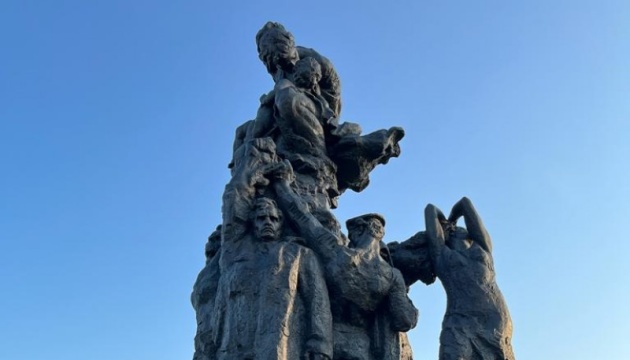 Zelensky honors memory of victims of Nazi concentration camps
On the International Day of the liberation of Nazi concentration camps, a basket of flowers from President of Ukraine Volodymyr Zelensky was put at the Babyn Yar Holocaust Memorial in the city of Kyiv.
According to the president's press service, flowers were also laid at the memorial sign to those who died in the Syrets concentration camp and the memorial sign "Memory for the sake of the future" on the territory of the National Historical and Memorial Reserve "Babyn Yar".
"Ukraine remembers everyone who was killed and maimed by the Nazi regime during World War II. Just as it remembers every Ukrainian man and woman who died in the 21st century in the concentration camps and torture chambers of the Russian aggressor state," the report says.
"We will do everything to liberate our fellow countrymen from the camps and prisons of the modern Nazis - the Russian totalitarian regime. Only with the joint efforts of the entire civilized world can we defeat the aggressor and prevent the expansion of totalitarianism on the European continent," the press service cited Zelensky as saying.
On April 11, the world marks the International Day of liberation of Nazi concentration camps, initiated by the decision of the UN General Assembly in 1991.