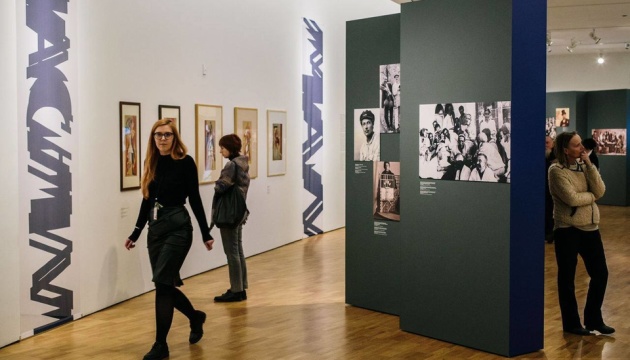 Exhibition of Ukrainian avant-garde artists opens at Estonian KUMU museum
The exhibition of Ukrainian avant-garde artists "Futuromarenia: Ukraine and Avant-Garde" opened at the main art museum of Estonia, KUMU, in cooperation with Mystetskyi Arsenal.
"This is the exhibition about Ukrainian artists — writers, artists, directors, who created a hundred years ago and could have become world heritage if they had not been destroyed. And some of them became, but only when their identity was hidden, calling them Russians," Ukraine's First Lady Olena Zelenska posted on Telegram.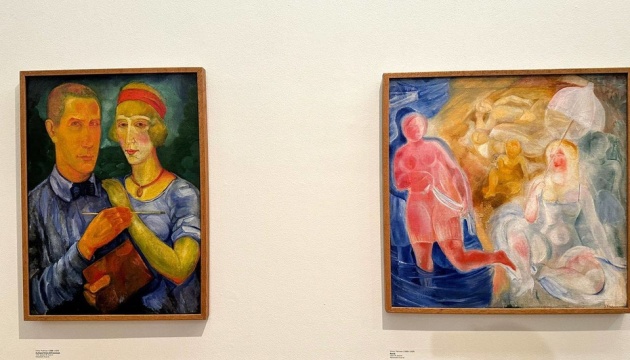 Zelenska added that she addressed the guests of the opening in a video greeting. "I told how history is repeating itself today: the aggressor is deliberately destroying Ukrainian culture. We have already lost several museums, many valuable art exhibits. The works that the exhibition visitors will see – by Vasyl Yermylov, Oleksandra Ekster, Davyd Burliuk, Viktor Palmov – were taken from the collections of museums that continue their work in the conditions of war. And protecting them now is an extremely difficult task," Zelenska said.
The First Lady noted that although the works of art are hidden during military operations, the world museums help reveal the truth about the Ukrainian origin of many famous artists.
Therefore, the Futuromarenia exhibition, as Olena Zelenska emphasized, is a key that helps to understand not only Ukrainian culture but also the sources of Ukrainian resilience.