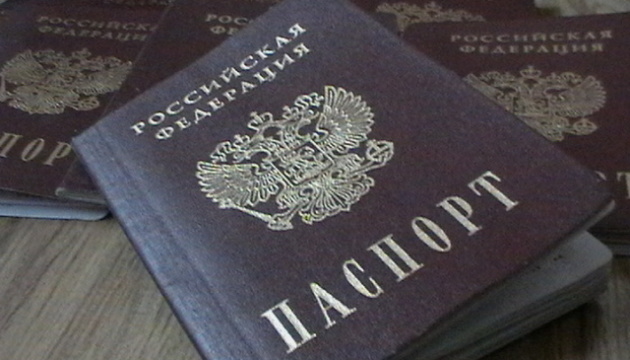 Invaders threaten to deprive residents of occupied areas of children if they refuse Russian passports
The invaders carry out forced passportization in the temporarily captured territory in Tavria direction and threaten to deprive locals of their school-age children if they refuse to take Russian passports.
"We all heard and saw that there were repeated explosions in the area of Melitopol, where depots and equipment clusters were destroyed, after which the enemy started checking documents and telephones. There was even a report that they were looking for partisans with a dog," Colonel Oleksiy Dmytrashkivskyi, spokesman for the Defense Forces of Tavria direction said during the national news telethon.
According to him, unlawful forced passportization is also taking place in the territories temporarily controlled by Russia.
"They threaten people who have school-aged children that their children will be taken away from them if they do not get [Russian] passports," Dmytrashkivskyi said.
As reported, according to official data, Russia has deported more than 19,500 Ukrainian children, but according to unofficial data, this number is several hundred thousand.
Since the start of the full-scale invasion, Ukraine has managed to return 360 children abducted by the Russians.