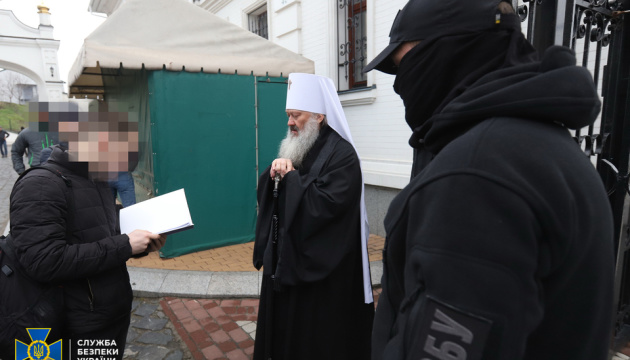 Suspicion notice for UOC MP Metropolitan Pavlo: Security Service discloses details
The Security Service of Ukraine (SBU) claims that it has collected a well-founded evidence base regarding the involvement of former abbot of the Kyiv-Pechersk Lavra Pavlo (Petro Lebid) in inciting religious enmity, justifying and denying the Russian armed aggression against Ukraine.
Ukrinform reports this with reference to the SBU press center.
In particular, it was established that in his public speeches, Lebid repeatedly offended the religious feelings of Ukrainians, humiliated the views of believers of other faiths and tried to create hostile attitudes towards them, as well as made statements justifying or denying the actions of Russia. This was also confirmed by the forensic linguistic examination initiated by the SBU.
"The law and the accountability for its violation are the same for everyone, and the robe is not always a guarantee of pure intentions. Today, the enemy is trying to use the church environment to promote its propaganda and divide the Ukrainian society. However, we will not give them a single chance! The SBU systematically blocks all attempts by the Russian special services, who seek to use their agents to harm the interests and security of Ukraine," said SBU Chief Vasyl Maliuk.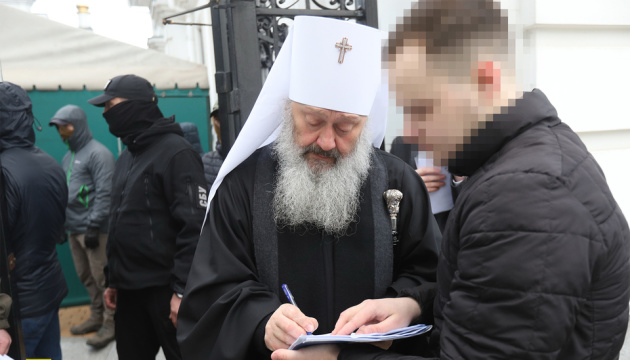 On the basis of the collected evidence, a notice of suspicion was issued for Lebid under Part 1 of Article 161 of the Criminal Code of Ukraine (violation of the equality of citizens depending on their racial, national, regional affiliation, religious beliefs) and Part 1 of Article 436-2 (justification, denial of the Russian armed aggression against Ukraine, glorification of its participants).
On the morning of April 1, the Security Service of Ukraine handed a notice of suspicion to the former abbot of the Kyiv-Pechersk Lavra, Metropolitan of the Ukrainian Orthodox Church of the Moscow Patriarchate (UOC MP) Pavlo (Lebid).