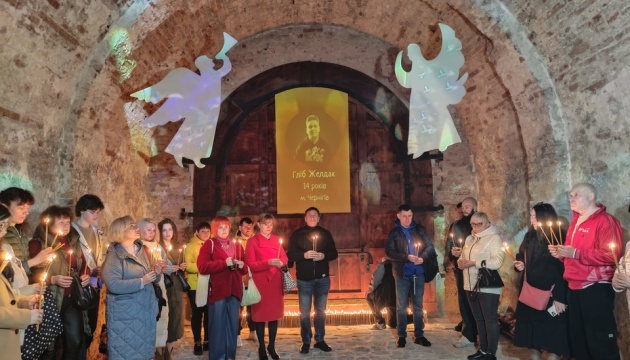 EdCamp Kyiv honors memory of children killed due to Russian armed aggression
EdCamp Kyiv honors memory of children killed due to Russian armed aggression
The ceremony of honoring the memory of Ukrainian children killed due to Russian armed aggression has been held as part of EdCamp Kyiv's Educational Main (Un)Conference.
This is reported by Ukrinform.
At least 465 Ukrainian children have been killed by Russia since February 24, 2022. Participants in the event held a minute of silence to honor the memory of the fallen.
The lead speaker at EdCamp-2023, Global Teacher Award-2019 finalist Lado Apkhazava brought more than 450 candles made by Georgian teachers. While making them, the teachers were 'weaving in' their prayers for the fastest victory of Ukraine and for the souls of the dead children.
The candles were lit in memory of the victims of Russian armed aggression.
With the start of the Russian full-scale invasion of Ukraine, Lado Apkhazava, a rural teacher from Guria, launched a charitable campaign in support of Ukrainian refugees, schoolchildren and teachers. At his initiative, educators from 39 countries collected $700,000 and handed this sum over the Polish organization helping the evacuated children from Ukraine.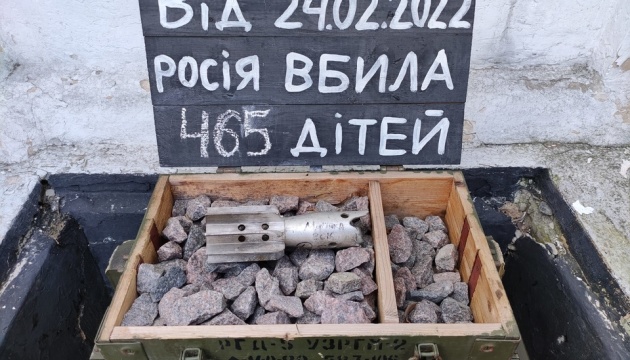 A reminder that, according to the data from UNICEF, about 3.3 million children are now in need inside Ukraine, and 1.5 million of them are facing mental health issues caused by the war.
Photo: Hennadii Minchenko, Ukrinform