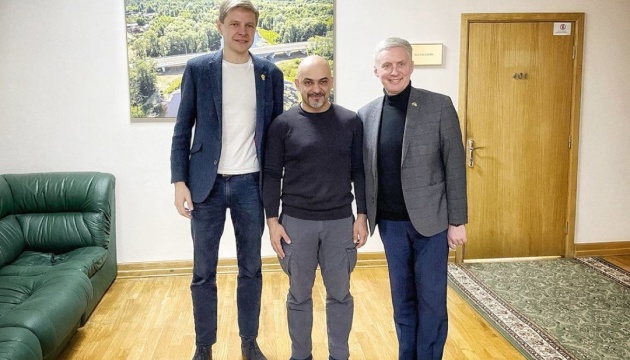 Lithuania will help rebuild war-damaged schools in de-occupied territories
In 2023, Lithuania will help rebuild schools in the most war-torn regions of Ukraine.
This is said in a statement issued by the State Agency for Reconstruction and Infrastructure Development following the meeting of agency representatives with a delegation of the Republic of Lithuania, Ukrinform reports.
"Lithuania is joining the reconstruction of schools destroyed as a result of Russian aggression in Ukraine," the report says.
It is noted that joint projects between Ukraine and Lithuania are already ongoing. The Lithuanian Central Project Management is involved in the reconstruction of schools in Avdiivka and Borodianka.
"This year, the experience of cooperation can be scaled to 11 key most war-torn regions: Kherson, Mykolaiv, Odesa, Kyiv, Chernihiv, Sumy, Donetsk, Kharkiv, Zhytomyr, Dnipropetrovsk, and Zaporizhzhia regions," the report says.
The local self-government of Lithuania's capital can provide technical support to facilitate the rapid implementation of reconstruction projects. In particular, cooperation with Lithuania will help provide Ukrainian communities with readymade projects for educational institutions.
The Agency for Reconstruction is currently working out the needs of communities and regional military administrations in the specified regions and is forming a portfolio of projects for 2023.
As reported, as of the end of 2022, more than 2,600 educational institutions were damaged and 406 were destroyed completely in Ukraine as a result of Russia's full-scale invasion. As many as 12,902 schools are operating in the government-controlled territory.