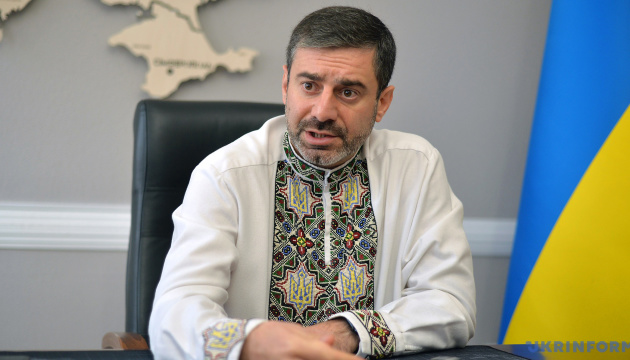 Ombudsman: Russia breaches almost 400 treaties since war-start
Since 2014, when Russia unleashed aggression against Ukraine, the invaders have violated a total of almost 400 treaties of international law, including the UN Convention on the Elimination of All Forms of Racial Discrimination.
That's according to Ukraine's Ombudsman Dmytro Lubinets, Ukrinform reports citing Telegraf.
"Since 2014, since the outset of aggression against Ukraine, Russia has cynically violated almost 400 different treaties of international law, including the UN Convention on the Elimination of All Forms of Racial Discrimination," the ombudsman reported.
The Verkhovna Rada Commissioner noted that in 2017, Ukraine filed with the UN International Court of Justice a lawsuit vs the Russian Federation, in particular, regarding the violation of the said Convention. The charges brought against Russia relate to a policy of discrimination against ethnic Ukrainians and Crimean Tatars in the temporarily occupied Crimea, he said.
Lubinets noted that at the international level, racial discrimination is recognized as the most dangerous form of violation of human rights and freedoms. "Currently, one of the most discriminating processes is the occupation of the territory of Ukraine by Russia, which is a direct violation of the norms of international law, in particular, human rights on ethnic and national grounds," the head of the Ombudsman's Office clarified.
According to Lubinets, Russia is a terrorist state that eliminates Ukrainians "just because we are Ukrainians," forcibly relocates and deports children, resorts to repression of the indigenous people on the Crimean peninsula.
The Verkhovna Rada envoy emphasized that Ukraine has always adhered to the principles of humanism and the rule of law, without restricting the rights of peoples of various nationalities living on the country's territory.
Separately, Lubinets informed that the analysis of citizens' appeals received by the Ombudsman's Office and the results of media monitoring indicate that attacks based on racial enmity and cases of hate speech are being recorded in Ukraine.
According to his data, last year the Office received: 40 appeals regarding discrimination on ethnic and national grounds, three appeals regarding racial intolerance and skin color, and 33 appeals regarding restrictions based on religious beliefs.
In his opinion, it is necessary to increase the level of tolerance in Ukrainian society, in particular, by promoting awareness campaigns among professional and target groups.
"Equality and justice for all is a fundamental value of a democratic world in which there is no place for any discrimination – be it racial, ethnic, or national. Therefore, all its manifestations must be severely punished, and those guilty must be held accountable," he said.
As reported, March 21 is the International Day for the Elimination of Racial Discrimination. This day was proclaimed by the UN General Assembly in 1966 as a warning to humanity against the tragic consequences of racial hatred.