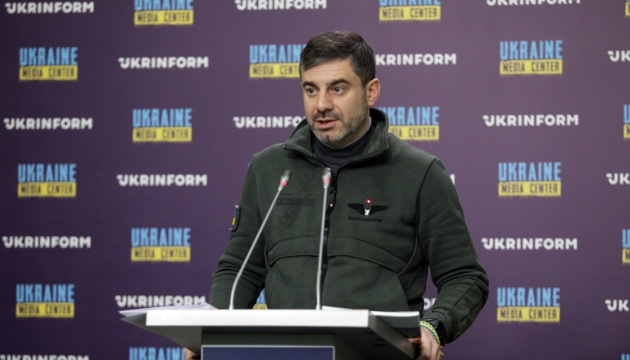 Russia launches military training course for kindergartners in occupied Crimea
In Sevastopol, the Russian navy base in occupied Crimea, the invaders are introducing military training courses for the youngest schoolchildren and kindergarten students.
That's according to the Verkhovna Rada Commissioner for Human Rights, Dmytro Lubinets, who addressed the issue on Telegram, Ukrinform reports.
He released a video showing a military training course for elementary schools being launched in one of the educational facilities in Sevastopol. "Besides, it's not only for schoolchildren but also for kindergarten students. This was reported by the speaker of the so-called parliament," the ombudsman explained.
In these courses, children learn about basic military training, martial arts, and weapon handling.
"Rights activists emphasize that since the Russian annexation attempt, a young army is being built up in Crimea, to be ready to kill and die for Russia. This is confirmed by the Youth Army movement, which began to operate on the territory of Crimea in 2014. As reported, among the young Russian soldiers who are now fighting – and dying – in Ukraine, there are many who were brought up in this very 'Youth Army' while still at school," Lubinets wrote.
He added that, according to the available reports, "Military Training" classes would be added to the regular school curriculum in Russia starting next academic year.
As Ukrinform reported earlier, the Russians are trying to militarize Ukrainian children in the temporarily occupied territory of Kherson region.