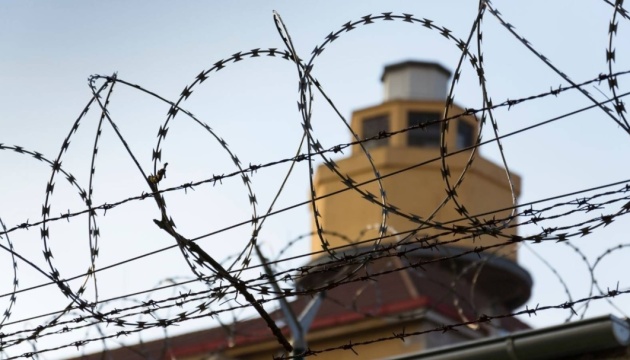 Ukrainian political prisoner Mykola Shyptur released from penal facility in Crimea
Mykola Shyptur, the first Ukrainian political prisoner of the Kremlin, who had been arrested during pro-Ukrainian rallies in March 2014, was released from a penal facility in Simferopol, Crimea.
"On March 7, Mykola Shyptur, the first Ukrainian political prisoner, was released as his term of imprisonment expired," the Association of Relatives of Political Prisoners of the Kremlin posted on Facebook.
After the release, employees of the Federal Migration Service of Russia took Shyptur away. The Association notes that there is no connection with him.
"It is known that Mykola has all the documents needed to cross the border," the activists inform.
Mykola Shyptur is a resident of Ivano-Frankivsk who participated in the Revolution of Dignity in Kyiv. After the events on Independence Square, he went to Crimea, took part in a rally to mark the 200th anniversary of the birth of Taras Shevchenko in Sevastopol on March 9, 2014.
He was captured by representatives of the "Crimea's self-defense". The occupiers in Sevastopol sentenced him to 10 years in prison on charges of illegal transportation of weapons and attempted murder of an official. When considering the appeal, the sentence was reduced to nine years.
Shyptur served his illegal sentence in penal facility No. 1 of Simferopol in terrible sanitary conditions.