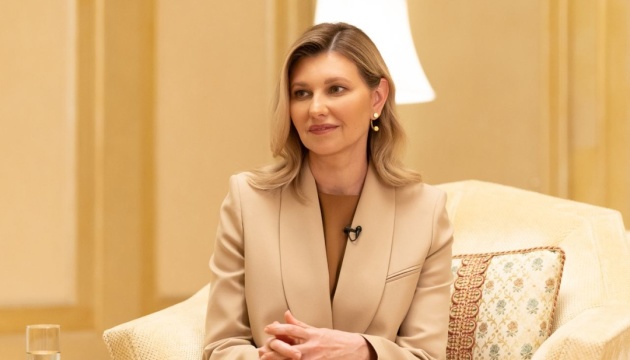 Powerful women team ensures cooperation with Ukraine in UAE government – Zelenska
Ukraine's First Lady Olena Zelenska expressed her gratitude to the UAE government officials who deal with assistance to Ukraine and cooperation with our state.
"A Ruslan aircraft loaded with products and emergency aid for Ukraine in the first months of the invasion, more than 2,000 generators ahead of the 2022-2023 war winter – these are just some examples of the UAE aid sent to Ukraine," Zelenska posted on Facebook.
As noted, such assistance is personally taken care of by Reem Al Hashimy, UAE Minister of State for International Cooperation, and Mariam Almheiri, UAE Minister of Climate Change and Environment.
"This powerful women team of the UAE government works to develop comprehensive UAE–Ukraine cooperation, especially in the humanitarian area. And this is part of the UAE's policy, which the president of the country formulates as 'the importance of human solidarity, especially during conflicts'," Zelenska wrote.
During the meeting with Reem Al Hashimy and Mariam Almheiri, Ukraine's First Lady expressed gratitude for the UAE's constant attention to humanitarian problems in Ukraine and assistance.
The meeting participants discussed joint efforts at YOY, the first Ukrainian cuisine restaurant in the UAE, which opened last autumn. "Its mission is to make everyone fall in love with Ukrainian culture, even those who have not been familiar with it before," the President's wife noted.