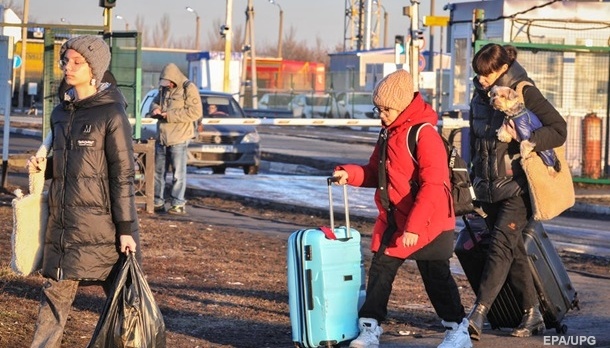 Nearly 1.1M Ukrainian refugees find jobs in EU
About 1.1 million refugees who have fled the war in Ukraine were able to find jobs in the European Union.
That's according to Vice President of the European Commission, Margaritis Schinas, who spoke at a press conference in Brussels dedicated to the first year of implementation of the Directive on temporary protection for Ukraine.
The temporary protection status also provides direct and unconditional access to the labor market, unlike the traditional status of asylum seekers, he said. Given this, people can start working immediately.
According to Schinas, there are currently more than 4 million forced migrants from Ukraine on the territory of the European Union, a fifth of whom are children.
In this context, the vice-president of the European Commission pointed to the challenge associated with access to education for immigrant children from Ukraine. According to him, out of about 1.3 million Ukrainian children, only half currently study in the schools of host countries. At the same time, Schinas noted that a significant part of these children are able to study remotely in Ukrainian schools.
As reported, since Russia's invasion of Ukraine, the EU has been providing the nation with substantial political, economic, financial, military and humanitarian aid. For the first time in history, the EU activated the so-called Temporary Protection Directive, which granted refugees from Ukraine the right to residence and social protection on the territory of EU nations. It is currently valid until March 2024.
Last year, about 16 million Ukrainians arrived in the European Union, of which 11 million later returned to Ukraine, another 1 million moved on to other countries, and about 4 million forced migrants remained on the territory of the EU.
Photo: EPA