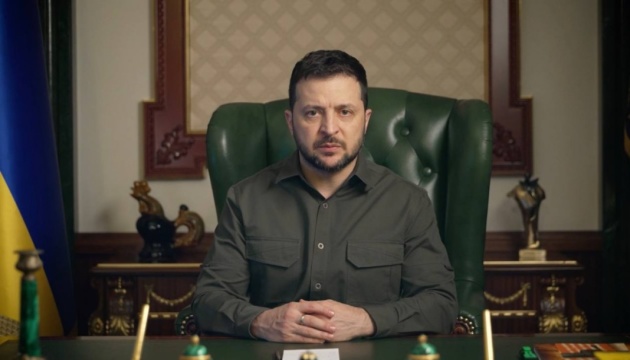 President congratulates women on holiday, thanks those who fight for Ukraine
President Volodymyr Zelensky has congratulated all Ukrainian women on International Women's Day and expressed gratitude to all the wives, mothers and those who are currently defending Ukraine.
The greeting text was published on the president's website, Ukrinform reports.
"Today is International Women's Day, a day of struggle for women's rights… I think it is important to express gratitude today. To all the women who work, teach, study, rescue, heal, fight - fight for Ukraine. To remember and thank all the women who gave their lives for our country. To thank mothers. To remember that as long as your mom is alive, you can feel like a child. To thank your loved ones for their respect and strength," the President said.
Zelensky noted that every year on this day, he expresses gratitude to his mother, wife and female colleagues.
"And today we can say different words, pay attention to different aspects of this day. Everyone has an opinion on how and what to do on this day, March 8. And this is our strength. This is freedom. We are equal, we are free, we are in a strong Ukraine," the President said.
In turn, UK's ambassador to Ukraine Melinda Simmons on International Women's Day addressed the Ukrainian women who suffered from the Russian invasion with words of support and faith that those guilty of war crimes will be punished.
The ambassador posted her address on Twitter.