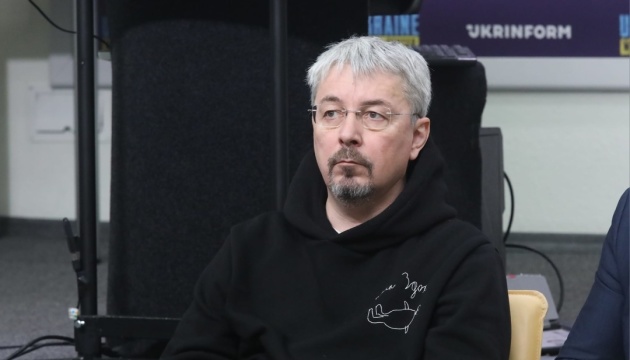 UK to host Eurovision under banners of Ukrainian culture - Minister Tkachenko
Oleksandr Tkachenko, Minister of Culture and Information Policy, thanked Great Britain for supporting Eurovision and allocating 3,000 tickets for Ukrainian fans.
As reported by Ukrinform, Tkachenko wrote about this on Telegram.
"GBP 10 million for the event and 3,000 tickets for Ukrainians to Eurovision! We thank Britain's Department for Digital, Culture, Media and Sport for such support," he said.
According to the minister, the Eurovision Song Contest will be held in Liverpool under the banner of Ukrainian culture: "This will be massive."
The ministry has scheduled a powerful program to represent Ukraine in Britain. The Ukrainians who were forced to leave their homes due to Russia's invasion will be able to attend one of the shows. "I thank our British friends for this opportunity," Tkachenko emphasized.
As reported, Ukraine won Eurovision 2022 but due to the full-scale invasion, this year, the contest will be hosted on Ukraine's behalf by the runner-up, which is Great Britain.
Liverpool will be hosting Eurovision 2023 May 9 through May 13.