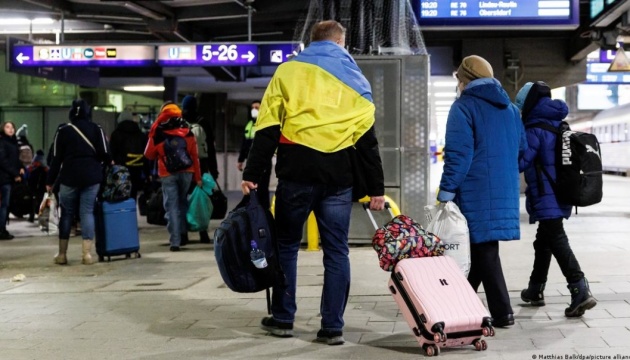 Three quarters of Ukrainian refugees want to return to Ukraine - UN
The absolute majority of Ukrainian IDPs and refugees want to return to Ukraine one day.
The UN Refugee Agency (UNHCR) said this in a report posted on its website on February 23, according to an Ukrinform correspondent.
"The vast majority of refugees and internally displaced Ukrainians – some 77 per cent and 79 per cent respectively – want to return home one day, however, only 12 per cent of both refugees and IDPs plan to do so in the next three months," the report said.
It added that the main impediments preventing refugees from returning are safety and security concerns in their areas of origin.
"Other concerns cited are about access to and availability of basic services - including electricity, water and healthcare, work opportunities and adequate housing, all of which have been hugely impacted by the war," the UN said.
The international organization drew attention to the fact that some 18% of Ukrainian refugees surveyed are still undecided as to whether to return.
"We cannot think about the future or how the situation in Ukraine is, and for how long it will be like that. We can only think about the present," said a refugee participant.
Twelve months since the Russian invasion of Ukraine, more than 13 million people remain uprooted from their homes, including nearly 8 million refugees across Europe and more than 5 million internally displaced people within Ukraine, the UNCHR said.