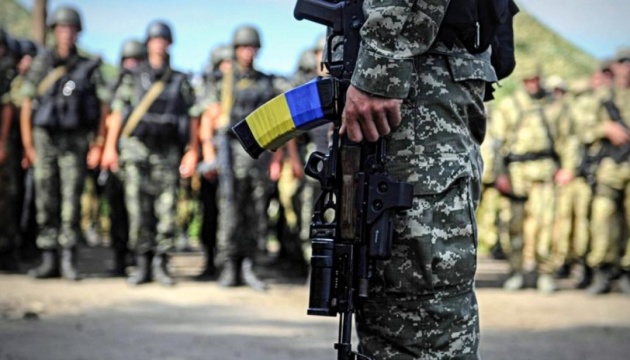 Bot attacks, fakes, and pseudo-lawyers' advice: Russia trying to disrupt mobilization in Ukraine
"Dear Ukrainians! You know what is happening in our country. Our people are dying at the front, people who are not motivated to sacrifice their lives because they have only one, are drafted. Our authorities conceal the losses of the Armed Forces, we are ready to help you officially refuse to mobilize."
Mass mailing of such messages across Telegram chats was recorded on February 17-18. It involved four dozen accounts that placed more than 700 completely identical ads.
Profiles have photos "borrowed" from stocks on social media, and have already been used in Russian bot schemes.
In particular, the most productive of them, "Egor Pelevin," accounting for more than 10% of messages, previously advertised a mining company in Irkutsk, remote work in Russia, and a Telegram channel with pornographic content.
Similar messages were posted by his "colleagues" "Alexey Baranov," "Alexey Kretinin," "Ruslan Karimov," "Alexander Kudinov," "Anastasia Shumikhina," and others.
All the profiles involved in the operation bear Russian names and profile descriptions are made in Russian. Prior to this effort, they participated in advertising aimed at the Russian audience. There were no messages in Ukrainian or targeting Ukrainians until February 17.
So, the newsletter can be seen as a Russian bot attack aimed at:
● demoralizing Ukrainians and hindering the ongoing mobilization campaign;
● collecting personal data of Ukrainians: potential "customers" are advised to reach out to "Yevhen S(l)adko," whose profile photo shows the slogan "No to draft notices!"
Similar bot attacks indicate that Russians are behind much of the anti-mobilization activity in social networks and messengers. And this is not the only tool with which the aggressor state is trying to discredit and disrupt Ukrainian mobilization.
The Center for Strategic Communication and Information Security dissects the key ones.
How Russia tries to hamper mobilization in Ukraine
Psyops against mobilization have been carried out by Russian special services in Ukraine since the outset of hybrid aggression in 2014. Russians would post messages in the media field aimed at undermining trust in the military-political leadership and driving artificial splits in society, and also promote a narrative of a "civil conflict" and a "war between oligarchs," in which an average Ukrainian should not take part. Active measures such as "rallies of wives and mothers" or "anti-war rallies" were aimed at blocking the work of military enlistment offices.
Since 2016, mobilization of reservists to the Armed Forces and National Guard for participation in the ATO/JFO was stopped as manpower reserves were replenished at the expense of contracted servicemen. However, on February 24, 2022, the situation changed: due to the full-scale invasion, martial law was introduced and full mobilization was announced. Almost simultaneously, a new Russian campaign was launched to disrupt it. After the announcement of partial mobilization in Russia last autumn, the efforts by the Russians to disrupt mobilization in Ukraine intensified.
Through various channels, Russian information troops circulate posts on:
● "raids" on male citizens across Ukrainian cities, who are immediately deployed to the front line without training or a physical;
● illegality of mobilization and "incorrectness" of declaration of martial law;
● possibility to avoid mobilization by sending MPs and members of local city councils, civil servants, police officers, customs officers, border guards, judges, etc. to the front;
● total corruption in the territorial centres of recruitment and social support — "the rich buy their way out, while the poor serve";
● mass escape of men of conscription age from Ukraine by illegally crossing the border, bribing officials, and through other schemes;
● discrimination of residents of different regions and social groups amid mobilization (the technique is aimed at creating artificial splits between residents of eastern and western regions, cities, and villages, Ukrainian speakers and Russian speakers, locals and internally displaced persons, etc.);
● massive losses of the Armed Forces, military successes of the Russians, and the doomed fate of all mobilized;
● futility of resistance due to Russia's greater mobilization potential compared to Ukraine.
Promoting the general anti-mobilization narrative, Russians play on the historical traumas of Ukrainians and actively exploit some actual shortcomings of the Ukrainian mobilization system. The campaign aims at:
● creating the most negative background for mobilization;
● complicating the formation of mobilization reserve;
● demoralizing and disorientating the Ukrainian society;
● normalizing various forms of draft dodging;
● undermining confidence in the military-political leadership and authority of the Armed Forces of Ukraine.
Manipulation and fakes across pseudo-Ukrainian Telegram channels
Since autumn 2022, the network of Telegram channels posing as Ukrainian, specializing in promoting pro-Russian narratives under the guise of "insights" and "independent analytics," began to pay more attention to mobilization issues. The consumers of their content are pushed to a strong sense that the mobilization is unfair, that draft evasion is a usual thing and a reasonable choice, and that there is no need to fight for Ukraine at all.
To confirm the latter statement, the administrators of Telegram channels actively highlight corruption scandals. We are talking not only about the materials of Ukrainian journalists about the procurement in the Ministry of Defense, but also about occasional detentions or raids in bribery probes. This is manipulation: the Ukrainian military allegedly fight for some "interests of corrupt officials" rather than protect Ukraine and Ukrainians from genocide.
Regular publications of "insider information" about the price tag for mobilization evasion should not only strengthen the perception of Ukraine as a corrupt state, for which it is not worth fighting, but also incite public discontent over injustice. Moreover, the aim is also to pit readers against civil servants, MPs, athletes, who are allegedly "exempt from mobilization."
Algorithms for mobilization evasion are presented under the guise of legal certificates, with reference to noname lawyers and rights activists.
Anonymous Telegram channels intimidate readers with the allegations that draft notices are issued through the Diia application for government e-services or via messengers. Some even rushed to publish the news that they are already being sent via Viber.
This "news" was based on the announcement of the State Judicial Administration on the introduction of electronic subpoenas and summons.
Other fakes are used to discredit mobilization. In particular, the message that the employees of the Territorial Centres of Recruitment and Social Support call taxi drivers and couriers only to serve them with draft notices. As a "proof," a staged video about a Glovo courier was used — it was portrayed as documentary footage.
The "ingenuity" of the TCR employees is in the focus of the administrators of pseudo-Ukrainian channels. They got especially lucky with the videos shot in Odesa, which recorded the use of force by the military against civilian men.
Both incidents were filmed by eyewitnesses and published in local Telegram channels and caused public outcry. In both cases, Operational Command South initiated an internal investigation with disciplinary action applied to the servicemen involved.
Telegram channels presented the reaction to the incidents as a weakness of the command, and urged subscribers to film more such videos, demonstrating thereby the interest of Russians in the content of such a kind.
Telegram hysteria around draft notices
Currently, Telegram hosts dozens of channels that specialize in posting the locations of TCR officers in various cities in Ukraine.
At least two networks can be identified among them. Channels named "Serving draft notices" (in Russian) / "Serving draft notices" (in Ukrainian) have the same logo, created according to a single template and with identical descriptions. In six months, their audience has almost doubled. In August, the Kharkiv channel had 70,000 subscribers, and in February — already 125,000. The Odesa channel grew from 14,500 to 33,500, the Dnipro one — from 30,000 to 100,000.
The main channel of the Solidary Friend network is dedicated to draft notices in Ternopil. It has over 44,000 subscribers. The rest of the channels — Lviv, Chernihiv, Cherkasy, Vinnytsia, Khmelnytskyi — have hundreds of subscribers.
How many of them are real people, and how many bots are bribed for fake engagement, is unknown. The question whether the administrators of these channels coordinate their actions with the Russians, or only hype upa hot topic and gain an audience, should be answered by the Ukrainian competent authorities.
The pseudo-Ukrainian Telegram channel "Typical Odesa" is diligently working the draft notice topic. Starting in mid-June, it publishes one to three mobilization messages daily: the location of TCR employees and recommendations for evasion. As well as appeals and guides on how to block the work of the military on the streets. Subscribers are recommended to gather in groups, make a fuss, in every possible way provoke TRC employees and shoot everything on video.
Consultations of TikTok "Lawyers"
The specific nature of TikTok is the creation and publication of much content dedicated to mobilization. A special place among them is taken by short legal advice.
Among the persons recording videos on mobilization issues, the following groups can be distinguished:
● real lawyers who use TikTok as a platform for advertising their services, and answer the most common questions about the legal regime of martial law, mobilization procedures, the rights and obligations of its participants, liability for evasion, etc.;
● bloggers who retell or repeat what lawyers say to gain subscribers and views;
● Russian agents of influence, who distribute disinformation and destructive appeals.
Among the most common techniques used by representatives of the latter category are the following:
● the manipulation of the concepts of "state of war" and "martial law" and imposing a false conclusion about the alleged illegality of the declared mobilization;
● contrasting the military registration and enlistment offices liquidated in 2020 and the TCRs created on their basis stating that the latter allegedly do not have the right not only to mobilize, but also to maintain military records and work with the personal files of reservists concluded in military registration and enlistment offices.
The video of "working" on the above-mentioned topics in communication with TRC employees is also posted on TikTok and other social networks.
Pavlo Onyshchenko, the founder of the Poton CSO, joined the number of "consultants." He is wanted in Ukraine on charges of assaulting SBU operatives. In his TikTok blog, Onyshchenko calls not only to sabotage mobilization, but also to unite in groups and coordinate actions with him.
Several anti-mobilization videos (without direct calls for boycott, but with a repetition of Russian manipulative statements) were posted by Anatoly Shariy, whose extradition from Spain is sought by Ukraine's law enforcement.
A separate type of a sping is a video showing men of conscription age who openly boast that they have fled Ukraine bypassing law or explain the reluctance to protect theor Motherland by the need to take care of their family.
At the same time, TikTok, as well as Telegram, is used to circulate information about the intentions of the Ukrainian government to mobilize male refugees abroad, first of all, in Poland and Great Britain.
The basis for this fake was the introduction of the updated rules of military registration, according to which consular offices should facilitate the return of persons liable for military service home. However, they do not have the authority to serve draft notices or carry out mobilization activities abroad.
After a series of painful defeats, unable to seize the strategic initiative on the battlefield, the Russians are trying to prevent the strengthening of the Armed Forces of Ukraine. Countering mobilization, as well as trying to hamper intensified assistance on the part of Ukraine's Western partners, is an organic part of the Russian war on Ukraine. This should be taken into account when consuming dubious content on social media.
Center for Strategic Communication and Information Security