Microsoft, Boeing, General Electric and others... TOP-25 US companies that help Ukraine during the war
Member-Companies of the National Association of Manufacturers donate millions of dollars to support our country
The National Association of Manufacturers (NAM) concluded a Memorandum of cooperation with the Ukrainian League of Industrialists and Entrepreneurs (ULIE). The document was signed in Washington on January 24 as part of the joint event " Rebuilding Ukraine: Inaugural Conference of Manufacturers in the U.S. and Ukraine " by NAM General Director Jay Timmons and ULIE President Anatolii Kinakh.
The parties agreed to develop bilateral business, trade, economic and investment cooperation between Ukraine and the USA and the need to support Ukraine during its reconstruction.
We present the TOP-25 largest American companies, the majority of which are members of NAM, actively helping our country during the war.
"Manufacturers have demonstrated their unwavering support for Ukraine and denounced Russian aggression," said NAM President and CEO Jay Timmons. "Manufacturers in the U.S. have a long and proud history of standing firm in support of democracy, the rule of law, transparency, freedom, and opportunity. We stand with President Zelenskyy, the Ukrainian government, and the Ukrainian people as they defend those values today and work to rebuild their country in the years ahead."
According to Kinakh, a business forum of this scale "will be the basis to shape direct ties, common interests, and business plans that will boost economic activities of Ukraine."
Back in March of last year, the National Association of Manufacturers, with headquarters in Washington, condemned Russian aggression. The NAM Board of Directors unanimously voted for the resolution against the invasion and in support of the people of Ukraine, added its vote for the economic and financial sanctions introduced against Russia, as well as for the ban on the import of energy carriers, the termination of Russia's permanent status in the WTO. The companies that are part of this influential association have actively supported Ukraine.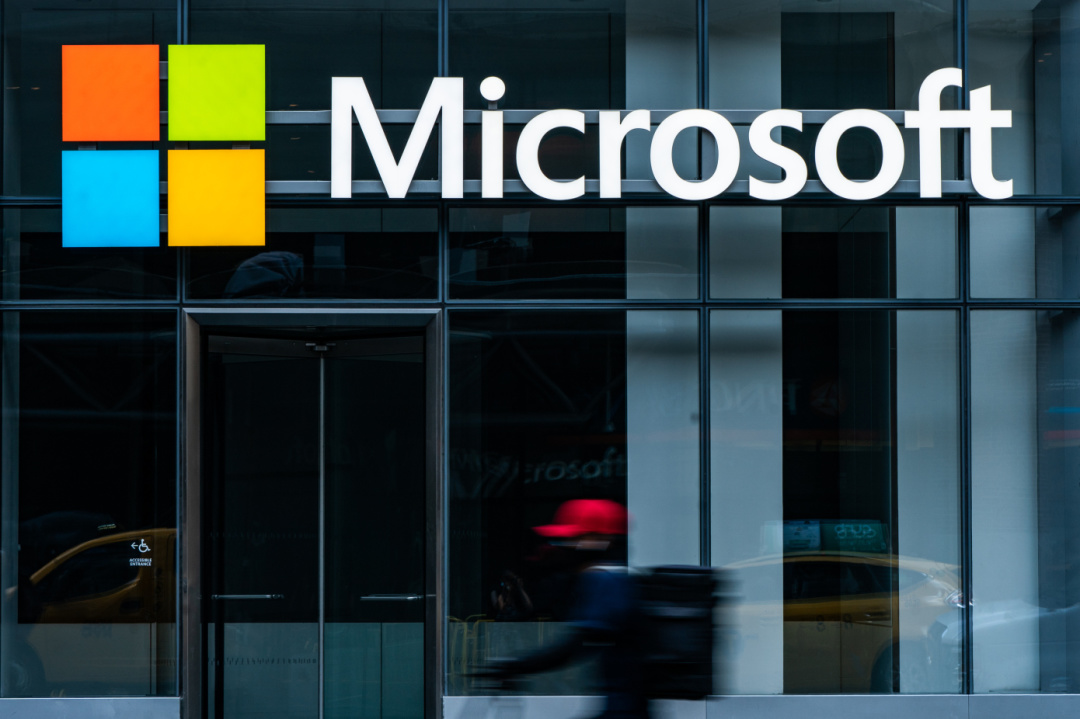 Photo: Getty Images
The world's largest software manufacturer Microsoft will extend technology free-of-charge support of approximately $100 million for Ukraine throughout the calendar year 2023. It will ensure that government agencies, critical infrastructure, and other sectors in Ukraine can continue to run their digital infrastructure and serve citizens. It will increase Microsoft's total support for Ukraine, much of which has already been provided, to more than $400 million since the start of the full-scale war.
One of the world's largest aerospace and defense corporations, Boeing, allocated $2 million to support humanitarian response efforts in Ukraine. The assistance package will be transferred to organizations working to bring food, water, clothing, medicine, and shelter to displaced Ukrainians – including those seeking refuge in neighboring countries.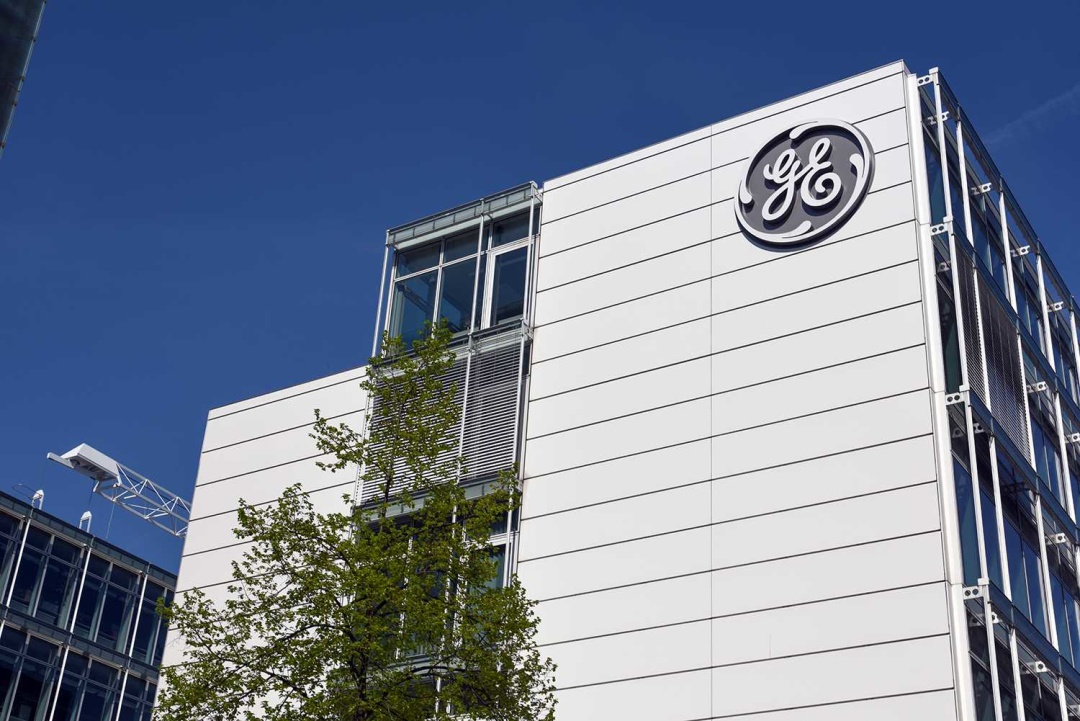 Photo: Getty Images
General Electric (an American multinational corporation, the world's largest manufacturer of many types of equipment, including locomotives, power plants, gas turbines, aircraft engines, medical equipment, and also manufactures lighting equipment, plastics, and sealants) allocated 4.5 million dollars to support Ukraine and neighboring countries. 500,000 are directed to humanitarian measures and 4 million to medical equipment.
The Coca-Cola Company, along with the Coca-Cola Foundation, allocated 4.7 million euros for the supply, in cooperation with the Red Cross Society of Ukraine, of 70,000 food kits and drinks to communities most in need of food. Starting in February, the Coca-Cola Company, partners in bottling beverages under its brands, and the Coca-Cola Foundation pledged to allocate a total of more than 18 million euros for humanitarian aid to Ukrainians and support for their employees in Ukraine.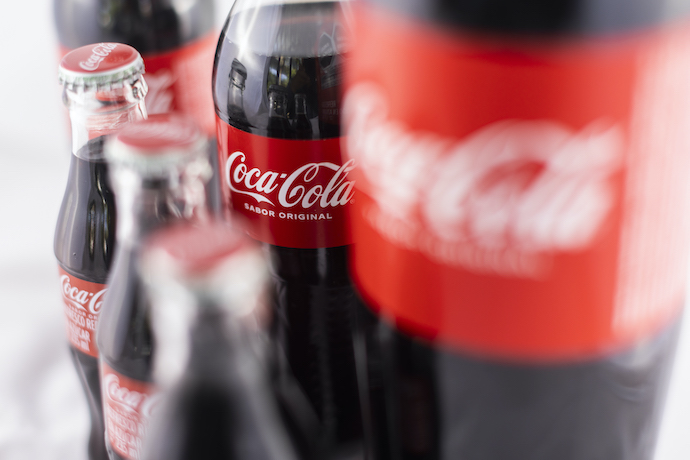 Photo: Getty Images
BP Corporation North America, engaged in the production and processing of oil products, donated 20 million dollars to help, including 5 million to the International Red Cross and 5 million to UNICEF to support children and families. Also, $5 million in food and fuel cards, distributed on the Polish border by retail trade departments in cooperation with non-governmental organizations, and $5 million to support local humanitarian organizations in Poland, Hungary, and Romania.
Ukraine receives tangible support from representatives of the US pharmaceutical industry.
Johnson & Johnson, a manufacturer of cosmetic and sanitary products and medical equipment, has donated its products, including hygiene kits, health packs, and medical supplies, as well as $5 million to support the International Rescue Committee and the International Federation Red Cross and Red Crescent for humanitarian aid to refugees in border countries.
The global biopharmaceutical company Bristol Myers Squibb (development and delivery of innovative medicines) and its foundation have donated more than $1 million to Ukraine to date.
The Boston Scientific Foundation (fund of a medical equipment manufacturer) donates $1 million to the HOPE project to support Ukrainian refugees in Poland. This donation will support efforts to provide a sustainable logistics corridor for medicines and medical supplies into Ukraine, to procure medical supplies for a neonatal hospital in Kyiv, and to establish warehouse space and resources in Poland to support the Polish health care system.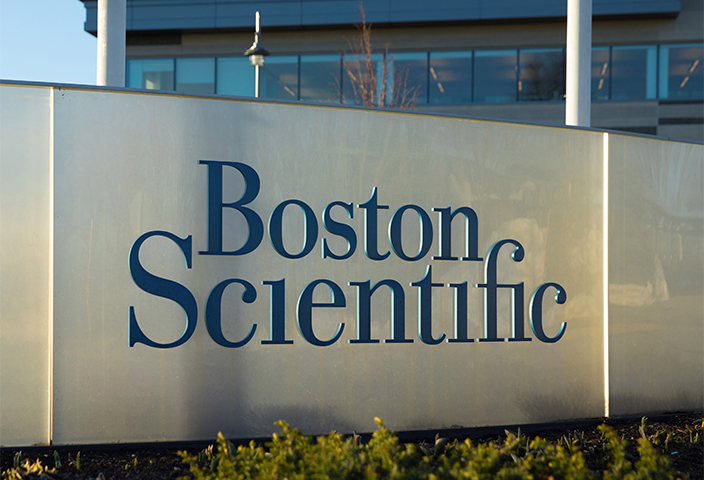 The world supplier of industrial equipment, Ingersoll Rand, allocated 1 million dollars for humanitarian aid to Ukraine, 250 thousand of which was to support the United Nations World Food Programme's emergency food distribution, and has committed up to an additional 250 thousand dollars through matching employee donations. 500,000 dollars is intended for the purchase of products for the fields of medical, water, sanitation, and disaster response solutions.
Illinois Tool Works, a company that produces engineered fasteners and components, equipment and systems, donated $1 million to three charities - the Red Cross, United Way Worldwide "United for Ukraine" and the UNICEF fund for children in Ukraine.
The Caterpillar Foundation and the American oil refining, marketing and transport company Marathon Petroleum are allocating $1 million each for humanitarian aid in Ukraine.
Rockwell Automation (an American supplier of industrial automation) is donating $500,000 to five non-profit organizations involved in humanitarian aid to Ukrainian refugees, with each receiving $100,000. These are United Way Worldwide, Red Cross, Global Giving, Save the Children and Polish Humanitarian Action.
Union Pacific (the second largest railroad in the United States) made its largest-ever corporate disaster relief donation of $500,000 for humanitarian aid to Ukraine. Charitable contributions were distributed between the American Red Cross and Save the Children.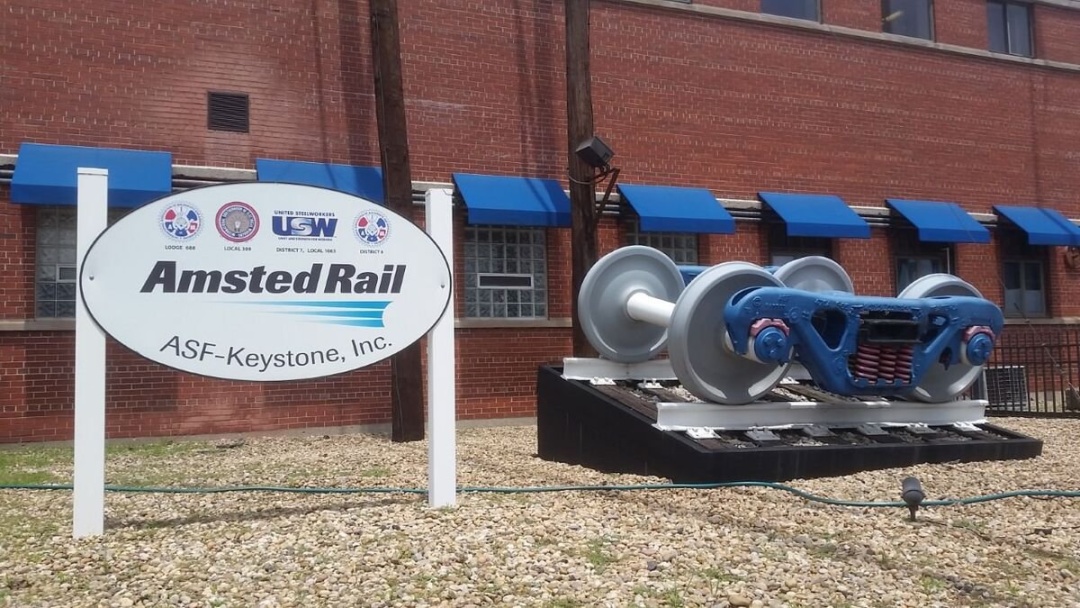 Photo: Amsted Rail
In addition to humanitarian aid, American companies are ready to continue working with Ukraine in other important areas during the war. For example, the Amsted Rail company which manufactures components for railcars, is preparing to cooperate with a plant in the Lviv region. The company has been operating in Ukraine since 2004 and is engaged in the production of products related to road management. Amsted Rail plans to cooperate with the plant in order to return to the Ukrainian market a certain part of road components, the production of which was stopped due to the Russian invasion.
Also, in the fall of 2022, the State Concern "Ukroboronprom" signed a Framework Cooperation Agreement with Honeywell. Cooperation will cover areas such as aviation, UAVs, navigation and radars. The Honeywell Aerospace business unit makes aircraft engines, electronics, wireless connectivity systems, mechanical components, and more.
In December, the American Petroleum Institute (API) and State Enterprise Ukrainian Scientific Center for Standardization Certification and Quality Problems signed a new Memorandum of Understanding to promote the adoption of API standards for natural gas and oil and closer cooperation across a range of training and safety activities. The document provides for the maintenance of the energy infrastructure of Ukraine and the process of recovery and reconstruction of the country after the war.
The American Petroleum Institute represents all segments of the US oil and gas industry. API's approximately 600 members produce, process, and distribute most of the US nation's energy.
MSA Safety Incorporate, the global leader in the development, manufacture and supply of sophisticated safety solutions that protect people and facility infrastructures, announced the donation of more than $400,000 of safety equipment to Ukrainian firefighters. This donation is made in partnership with FIRE AID, a UK-based non-profit organization that facilitates the donation of fire and rescue equipment around the world.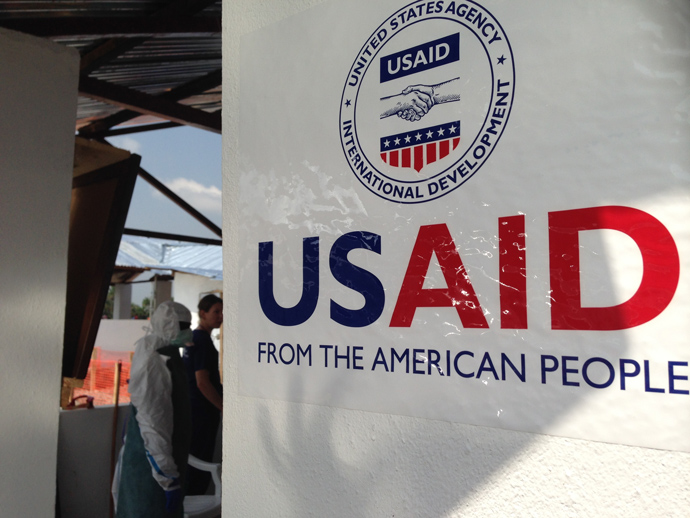 USAID
Also, Ukraine received from USAID about 105 units of energy equipment worth more than 100,000 dollars for installation at a substation damaged by Russian shelling. These are devices that help manage technological processes and monitor the key technical parameters of the substation, detect problems in the equipment in time and prevent accidents. The equipment was manufactured specifically for the needs of Ukrenergo by the leading American company SEL (Schweitzer Engineering Laboratories).
Wisconsin Aluminum Foundry (WAF), an aluminum and copper alloy casting supplier, created thousands of medical sterilizers that UNICEF sent to Ukraine, more than 3,000 in total.
CNH Industrial, a manufacturer in the fields of agriculture and construction, announced a donation of 500,000 dollars to support Ukrainians impacted by the current crisis. In order to ensure the effective deployment of this donation, CNH Industrial relies on the support of NGOs who provides assistance on the local level.
Allegion, a provider of security products for homes and businesses, has donated $250,000 to the Red Cross for emergency assistance to refugees in neighboring countries.
The International Paper, a leading supplier of products based on renewable fiber, has allocated $800,000 to support humanitarian efforts in Ukraine.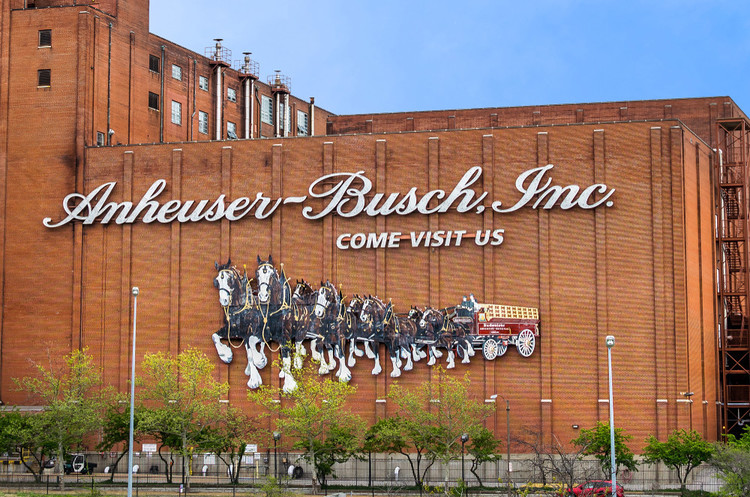 Photo: flickr.com
The world's largest brewer Anheuser-Busch is donating at least $5 million to humanitarian aid organizations, including the CARE Ukraine Crisis Fund, which is providing essential relief services to Ukrainian refugees and others impacted by the war.
Denys Krasnikov