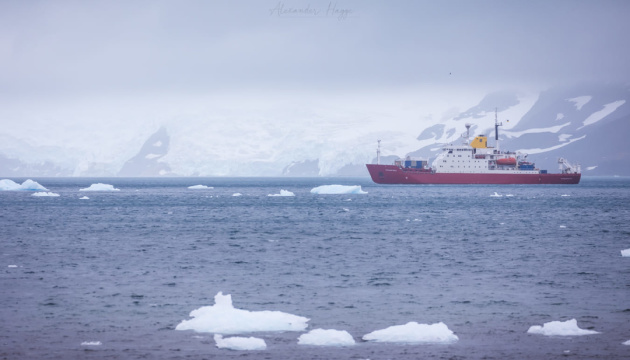 Ukraine's Noosfera icebreaker arrives at Vernadsky Research Base
Ukraine's Noosfera icebreaker has reached the Vernadsky Research Base, a Ukrainian Antarctic station, and was anchored near Galindez Island.
According to Ukrinform, Ukraine's National Antarctic Scientific Center reported this on Facebook.

"For us, the arrival of the Noosfera is a very joyful event, as it is an opportunity to finally see our colleagues and compatriots after ten months of wintering, as well as to receive presents from home. And it is also the beginning of a very responsible job - a major repair at the station," said Yurii Otruba, the head of the 27th Ukrainian Antarctic expedition.
The Noosfera delivered cargo and a team of Ukrainian technical specialists to the station. In the next few months, they have to carry out urgent work on the modernization of the Vernadsky Research Base, which is necessary for the next, 28th Ukrainian Antarctic expedition.
It is expected that after unloading, the research ship will depart for the Chilean port of Punta Arenas to ensure a change of annual expeditions at the Vernadsky Research Base in the future.