Pope Francis holds first meeting heads of Ukrainian churches
Pope Francis has met for the first time with a delegation of the Ukrainian Council of Churches and Religious Organizations (UCCRO).
That's according to Vatican News, Ukrinform reports.
The pontiff said that today he had a meeting with the leaders of various confessions in Ukraine.
"Let the mention of long-suffering Ukraine be kept in our thoughts and prayers," Pope Francis said.
"This morning I had a meeting with the leaders of various faiths in Ukraine, all united, and they told me about the pain of this people. Let us never forget, every day, to pray for final peace in Ukraine," the Pope added.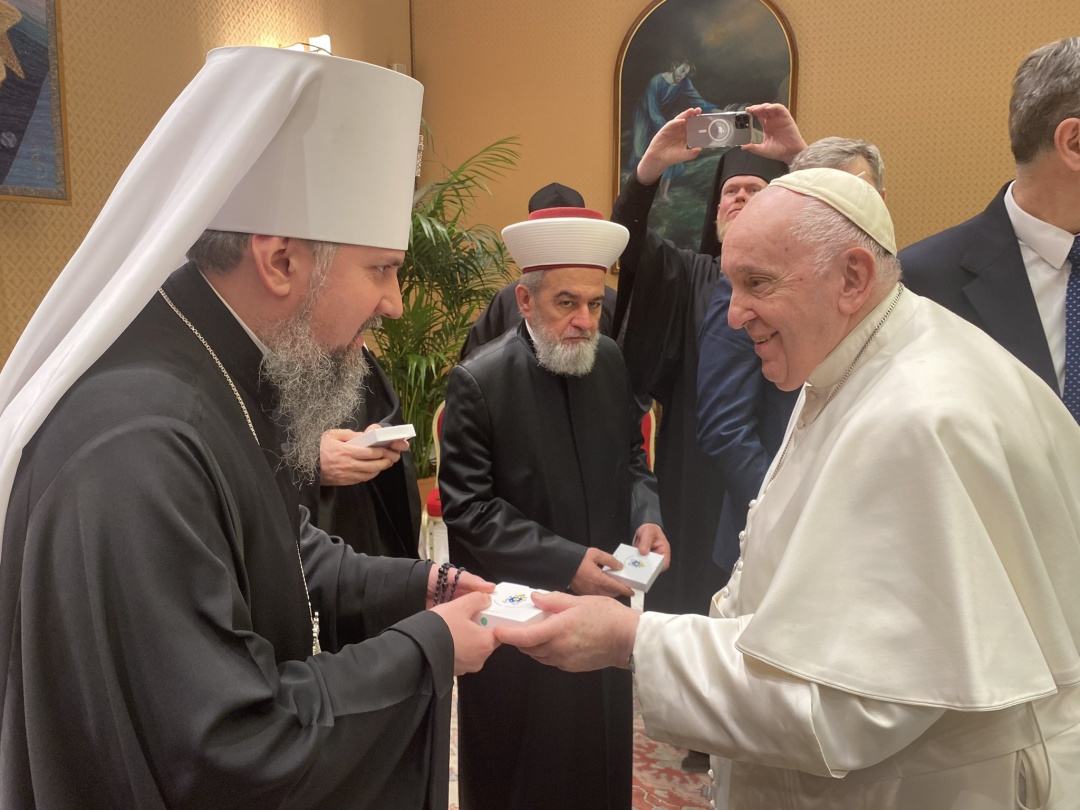 Metropolitan Epiphanius, in turn, said on Twitter that he had asked the pontiff to continue praying for Ukraine.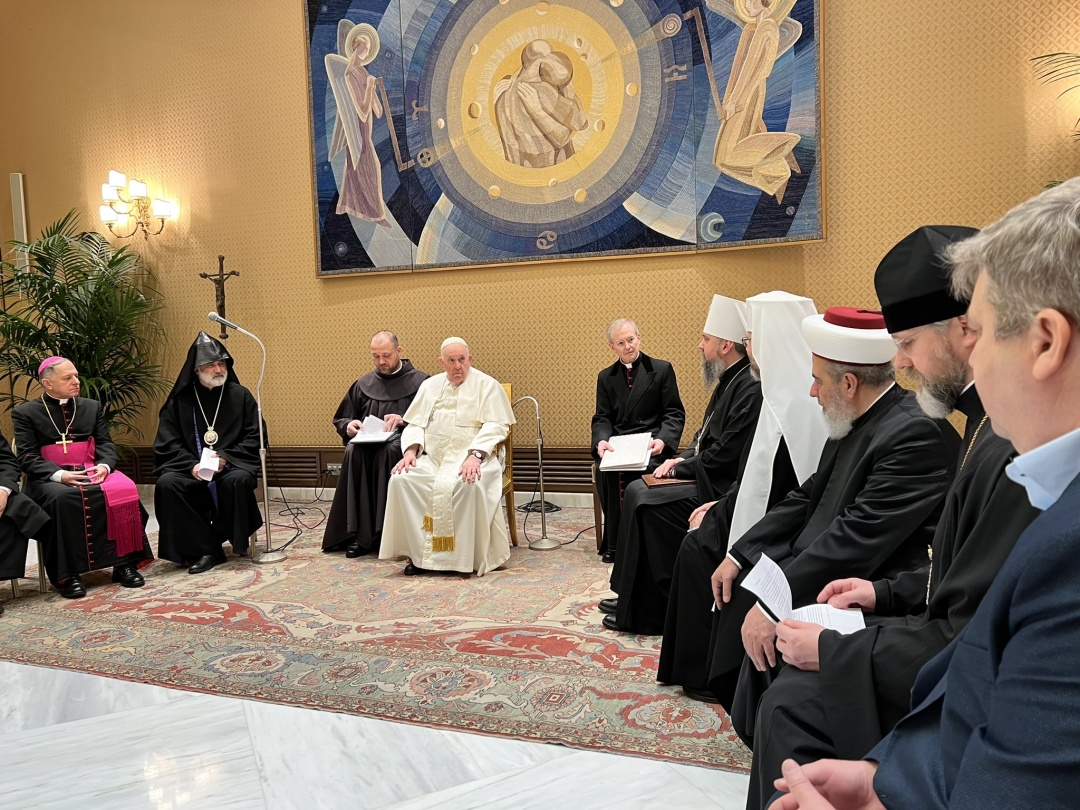 "As UCCRO, we are really gathered together like children who gather from everywhere when their mother is sick. Pope Francis used this analogy during our meeting this morning. We are different, but our Mother is Ukraine. We asked the Pope to continue his pray for Ukraine and the fight for truth," he wrote.
Photo credit: Twitter/Metropolitan Epiphanius