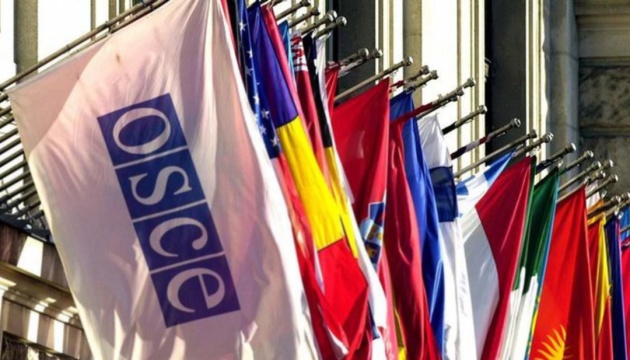 US at OSCE: Russia has abducted about 2,000 children from Ukraine over New Year
The deportation of Ukrainian children to Russia is despicable and violates the Geneva Conventions.
"In recent weeks, we have seen Russia double down on some of its most despicable behavior in Ukraine. This includes continuing to forcibly remove children from their families and homes in Ukraine and transfer them to Russia. Over the New Year, Russia reportedly abducted as many as 2,000 children from Ukraine into Russia under the guise of protecting them from the ongoing violence of Russia's own war," Michael Carpenter, U.S. Permanent Representative to OSCE, said at the OSCE Permanent Council meeting on Friday, an Ukrinform correspondent reports.
He noted that Russia's forces had unlawfully transferred or deported thousands of Ukrainian civilians to Russia from areas that Russia controls as part of its filtration operations in a further grave breach of the Geneva Conventions.
The U.S. diplomat also said that local puppet authorities in occupied Donetsk and Luhansk were already reportedly compiling lists of children to join the war when they come of age.
"Children born in 2005 and 2006 would now already be subject to compulsory military registration. This advance planning to use Ukraine's children as cannon fodder for Russia's war is – I have no other words – it's just plain evil," Carpenter stressed.
As reported, Dmytro Lubinets, the Ukrainian Parliament Commissioner for Human Rights, previously stated that the number of Ukrainian children deported to Russia could total hundreds of thousands.
ol