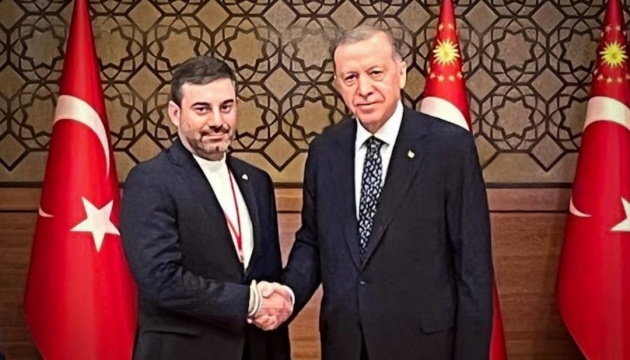 Lubinets discusses return of Ukrainian prisoners from Russia with Erdoğan
During his visit to Ankara, Ukrainian Parliament Commissioner for Human Rights Dmytro Lubinets discussed the return of Ukrainian service members and civilians from Russian captivity with President of the Republic of Turkey Recep Tayyip Erdoğan.
As the Ombudsman posted on Telegram, the parties discussed the release of Kremlin's prisoners, arbitrarily detained and imprisoned in Russia for alleged criminal offenses in the territory of Crimea, and the return home of seriously wounded Ukrainian service members who currently stay in the territory of the Russian Federation.
The return of Ukrainian civilians, who have been serving long prison terms in Russia and in the temporarily occupied territories of Donetsk and Luhansk regions since 2014, and Ukrainian civilians illegally detained and held in Russia since February 24, 2022, was also discussed.
During the meeting, the parties drew attention to the importance of finding a legal mechanism that would help bring home all civilian hostages held in Russian prisons.
The Ukrainian Parliament Commissioner for Human Rights thanked Erdoğan and the people of Turkey for their unwavering position on the armed aggression of the Russian Federation against Ukraine, comprehensive support and assistance.
ol