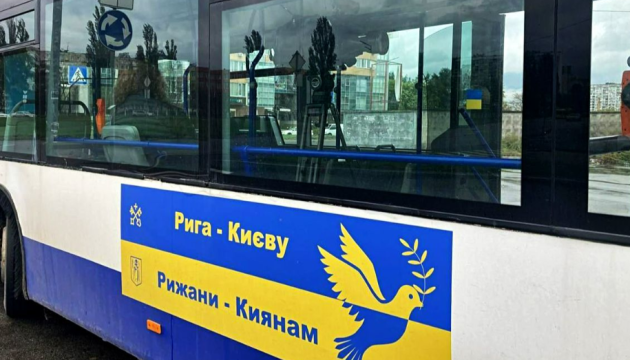 Latvia donates ten buses to Kyiv
Ten modern city buses left Riga for Kyiv on Tuesday, January 10.
Kyiv Mayor Vitali Klitschko said this in a post on Telegram, Ukrinform reports.
"This is assistance from our Latvian friends. The buses are also delivering humanitarian aid collected by Latvian citizens. The delegation to Kyiv is headed by the Chairman of the Latvian Saeima, Edvards Smiltens," he wrote.
Late in April last year, Smiltens, then the vice mayor of Riga, visited the Ukrainian capital and handed over 11 buses and humanitarian aid from Riga, Klitschko said.
He noted that all the buses that Kyiv received at that time are running on the routes of the capital.
Earlier, Kyiv received three passenger buses from the Finnish city of Tampere, which also contained humanitarian aid collected for the Ukrainian capital by the Tampere authorities and Finnish citizens.
Photo: Yuliia Serheieva