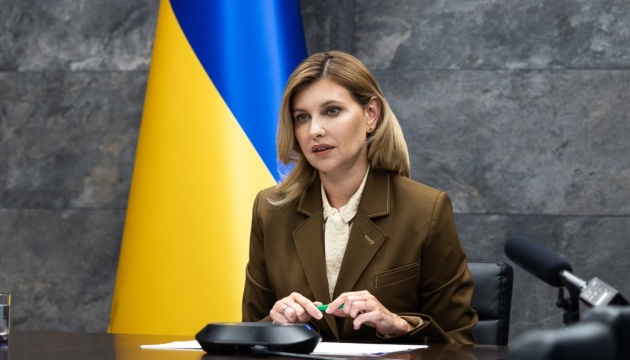 Zelenska meets with Ukrainian refugees in London
Ukraine's First Lady Olena Zelenska has met with Ukrainian refugees in London.
According to Ukrinform, she said this on Telegram.
"On every trip, it is very important for me to meet Ukrainians who have been forced to leave their homes. To ask what else we can do to make their stay abroad easier. Just to hear our people, because it is always so touching and so emotional: our people," Zelenska said.
According to her, the trip to London is no exception. Together with His Majesty King Charles III, the First Lady met with the Ukrainian community at the Ukrainian Catholic Church. Last August, together with the Association of Ukrainians in Great Britain, it founded a unique hub: the Ukrainian Welcome Centre.
"Since Russia switched to tactics of energy terror, we understand that this winter will be the hardest in all the years of independence. So I am grateful that at least part of Ukrainians, especially the elderly, children, are able to wait out the cold season without risking being in blackout," Zelenska said.
She added that Ukraine receives constant support from the UK in virtually all humanitarian areas, including medical equipment, fire trucks and ambulances, reconstruction of infrastructure, in particular railway and energy, support for educators.
"And today, meeting with Ukrainians, I am once again convinced that our people were sheltered by friends whose welcome is from the bottom of their heart," Zelenska said.