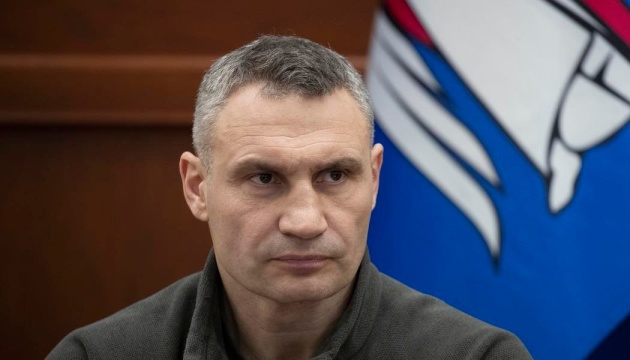 Klitschko: no full evacuation planned in Kyiv
There will be no complete evacuation of the capital residents, while temporary relocation of certain categories of the population to the city suburbs is possible.
This was stated by Kyiv Mayor Vitaliy Klitschko in an interview with RBC-Ukraine, Ukrinform reports.
"It would be a big mistake if we didn't prepare for various scenarios. If a year ago, at this time in December, someone would have started to tell about what will happen in the future – about the killing of people, about war, rape, and genocide – they wouldn't be called a sane person. But today, unfortunately, this is a terrible, harsh reality. We don't want to keep anyone in a warm bath, but we also don't want to scare anyone," Klitschko said.
He emphasized that the authorities in Kyiv are doing everything to prevent a complete blackout. At the same time, the municipal authorities are preparing for all kinds of scenarios.
"We do everything so that each person in the city understands that we care about them, and that we will not leave a single person in trouble. I will repeat once again: we must be ready for various scenarios, including bad ones. In this case, each of us has an algorithm of actions, even in case of evacuation. I am not ruling out the worst case scenario. There will not be a complete evacuation – perhaps a partial one, but it cannot be referred to as an evacuation. This is a temporary relocation of certain categories of people to the suburbs, to places where services can be found," the Kyiv mayor noted.
Klitschko emphasized that there is no question of resettling to other regions or taking the people of Kyiv abroad.
As reported by Ukrinform, more than 430 heating points are operating in Kyiv, and the capital authorities are preparing another 100 such points in case of an emergency.