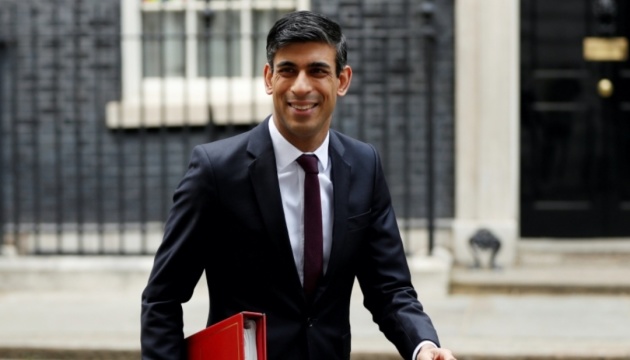 British PM publishes video in support of Ukraine
UK Prime Minister Rishi Sunak has published a message in support for Ukraine, accompanied with a video narrated by Ukrainian voices.
The video "We believe in freedom" was posted on Twitter, Ukrinform reports.
"I believe in freedom. I believe we should stand up for the fundamental rights that matter so much to us all. For our sovereignty, for our self determination and for the foundations of a stable international order we are all fighting to restore. The Ukrainian people face bombing in the day and blackouts at night. But we know our friends will always be there to help see us through. The UK is one of our most steadfast allies. They give weapons for our battle, kit to keep us warm and friendship to restore our spirits. We know they will never let us down as we fight to win this war. With your help, we will secure our freedom. Together we will never back down, together we will be strong, together we will protect Ukraine and the freedoms we all cherish so much," the video says.
We believe in freedom 🇺🇦🇬🇧 pic.twitter.com/YT4GrbE7A0

— Rishi Sunak (@RishiSunak) November 27, 2022
As reported by Ukrinform, UK Prime Minister Rishi Sunak, during his visit to Ukraine on November 19, together with President Volodymyr Zelensky, honored the memory of those who died for Ukraine by laying flowers at the Wall of Memory on Mykhailivka Square in Kyiv.
iy