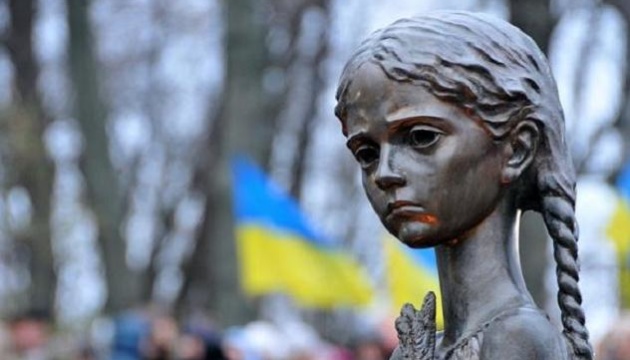 Bundestag to consider recognizing Holodomor as genocide next week - media
The Bundestag may recognize the Holodomor as genocide of the Ukrainian people during a vote scheduled for next Wednesday, November 30.
That's according to Germany's Frankfurter Allgemeine Zeitung, which has seen a joint motion from three parties of the government coalition (SPD, Greens and FDP), as well as the largest opposition bloc - CDU/CSU, Ukrinform reports.
The text was prepared on the day of remembrance of the victims of the Holodomor, which is marked in Ukraine on the last Saturday of November.
The Holodomor, which took the lives of millions of people in Ukraine, corresponds to "the list of inhumane crimes of totalitarian systems, during which millions of lives were destroyed in Europe, especially in the first half of the 20th century," the draft resolution prepared by the parties reads. The crime is "part of our shared history as Europeans," it said. But little is known about this "crime against humanity" in Germany and the European Union. Deputies call on the federal government to promote the dissemination of knowledge about the Holodomor and honor the memory of its victims.
"More than ever, in these days of Russia's illegal war of aggression against Ukraine, which is at the same time an attack on our European order of peace and values, we are advocating that there is no more place for great power aspirations and oppression in Europe," the draft resolution reads.
It states that in Ukraine, simultaneously with the artificially created famine in the villages, the intelligentsia was persecuted in the cities "with the aim of destroying them as carriers of cultural identity." The authors of the draft resolution note that while research into the Holodomor in Ukraine has continued for years, "the authoritarian state leadership of Russia led by Vladimir Putin imposes a policy of ideological history that hinders the investigation of Stalin's crimes, including the Holodomor."
"Putin follows the brutal and criminal tradition of Stalin. Today, Ukraine is again under the attack of Russian terror. Once again, violence and terror are aimed at depriving Ukraine of its livelihood and subjugating the entire country," says the initiator of the resolution, head of the German-Ukrainian parliamentary group in the Bundestag, Robin Wagener. The political qualification of the Holodomor as genocide is, according to him, a "warning signal."
For years, Ukraine has been campaigning for recognition of the Holodomor as genocide in the parliaments of countries around the world. Russia categorically rejects this classification, since, according to it, victims of the "great famine" in the Soviet Union in the early 1930s were not only Ukrainians, but also Russians, Kazakhs, Volga Germans and representatives of other nations. In general, the number of people who died of hunger in those years is estimated at approximately seven million people.