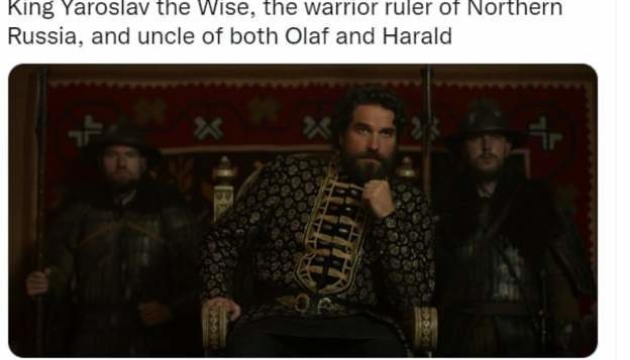 Netflix deletes tweet about Yaroslav the Wise that caused row in Ukraine
Netflix deleted a tweet promoting their TV series "Vikings: Valhalla" where Prince Yaroslav the Wise of Kyiv was falsely described as "the warrior ruler of Northern Russia."
This is reported by Ukrinform.
"Prince Yaroslav the Wise, the warrior ruler of Northern Russia, and uncle of both Olaf and Harald," read the tweet.
The promotion outraged Ukrainians across social media. Commentators noted that, when Yaroslav the Wise was at the helm in Kyiv, no such state as "Russia" even existed.
A petition appeared on the change.org platform with the statement that such manipulation of the history of Ukraine, especially today, is irrational, irresponsible and humiliating for all Ukrainians.