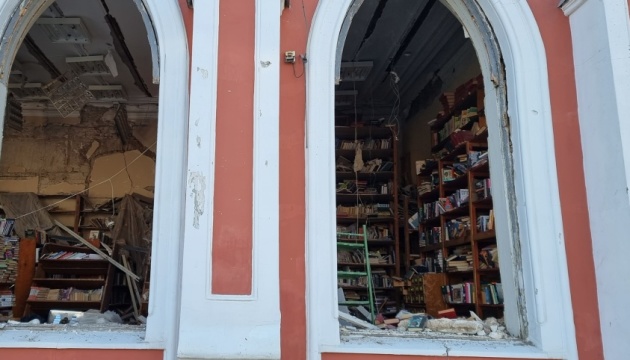 Enemy damaged 800 cultural objects in Ukraine – minister
Russian troops have destroyed or damaged more than 800 cultural objects in Ukraine.
Ukraine's Minister of Culture and Information Policy Oleksandr Tkachenko said this on the FREEDOM TV channel, Ukrinform reports, citing the press service of the Ministry of Culture and Information Policy.
"We are currently conducting active work, in particular with UNESCO, to strengthen these objects as winter approaches, to obtain, in particular, generators. It is important for us now to get through the winter so that the museums are warm, that there is electricity, so that cultural life in the country could last," Tkachenko said.
At the same time, he said that today's war is a struggle of Ukrainians for the right to the existence of their own culture.
"This war is against our very identity, against our people. We see not only in Bucha, but also in many other liberated areas of the Kharkiv and Kherson regions, how Ukrainians were killed just for their right to be Ukrainians," he said.