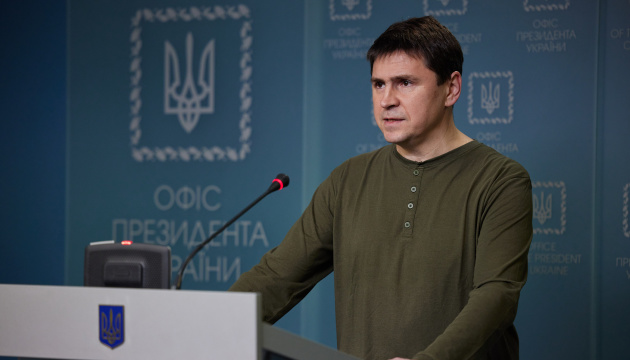 Podolyak: Russia totally robbing centers of Ukrainian culture
Mykhailo Podolyak, an adviser to the head of the Ukrainian President's Office, has said that Russia is totally robbing the centers of Ukrainian culture, with museums in Kherson completely looted by Russian invaders.
He said this on Twitter, Ukrinform reports.
"Russia totally robs any centers of Ukrainian culture, takes away everything from our museums. Kherson museums were completely looted," Podolyak wrote.
He added: "Theft, looting, destruction of cultural heritage of others – it's the true content of modern 'Russian culture'."
Ukraine's Minister of Culture and Information Policy Oleksandr Tkachenko earlier said that Russian invaders had stolen the most valuable exhibits from Kherson museums.
According to Tamila Tasheva, Permanent Representative of the President of Ukraine in the Autonomous Republic of Crimea, the Russian military stole about 15,000 museum exhibits from the temporarily captured and now liberated territories of the Kherson region.