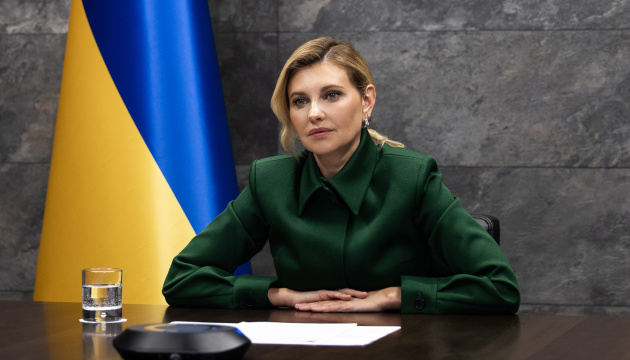 Ukraine's First Lady thanks Portugal for assistance
Ukraine's First Lady, Olena Zelenska, has thanked Portugal for its assistance to Ukraine.
Zelenska said this in a post on Telegram, Ukrinform reports.
"We have a great honor to receive you here today and we want to show all the solidarity we feel with the Ukrainian people. Everything that happened on February 24 completely changed Portugal and the Portuguese people," said Portuguese Prime Minister Antonio Costa.
Last spring, he personally visited the Kyiv region liberated from Russian forces and saw what the invaders had left behind.
On Thursday, November 3, during her visit, Ukraine's First Lady thanked the Prime Minister and all of Portugal. Zelenska expressed her gratitude for military support, humanitarian aid and humanity in receiving Ukrainian refugees.
In the city of Cascais, Zelenska saw for herself how Ukrainians live in Portuguese aid centers and what opportunities they get.
Costa, in turn, assured Zelenska that conditions would be created for Ukrainian schoolchildren to study the subjects of the Ukrainian school curriculum in Portugal.
"Your children will return home enriched with a new language, new knowledge, new friends," he said.
Zelenska also noted that Portugal had also been assisting Ukrainian education in Ukraine itself. The country expressed its willingness to participate in the reconstruction of war-torn schools and kindergartens and chose several facilities in the Zhytomyr region. Portuguese Foreign Minister Joao Gomes Cravinho has already visited the sites.
The first lady also spoke about the vital importance of air defenses, because the issue of normal education, life and reconstruction of Ukraine directly depends on whether the sky over Ukraine is closed.
"And recently, our countries have special joint plans. As fans know, Ukraine, Portugal and Spain have all applied to host the [2030 FIFA] World Cup. This is the best embodiment of our common belief in Ukrainian victory," Zelenska said.