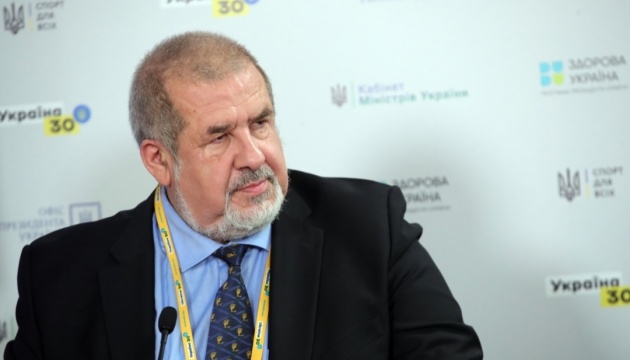 Humanitarian disaster: Crimeans need help to return to Ukraine
Crimeans who left for third countries in the last ten days need help to return to mainland Ukraine. Due to problems, in particular with documents, the situation with their accommodation in other countries has all the signs of a humanitarian disaster.
"The extremely critical situation, which has all the signs of a humanitarian disaster, requires the urgent creation of an interdepartmental working group (Health Ministry, Justice Ministry, State Border Guard Service, State Migration Service, Interior Ministry, President's Office, Mejlis, etc.). At the same time, one of the central bodies of the executive power should be entrusted with coordination functions," Chairman of the Mejlis of the Crimean Tatar People Refat Chubarov posted on Facebook.
He emphasized that Crimeans, who had left the peninsula due to forced mobilization, could not get help for 10 days already to continue heading to the territory of mainland Ukraine.
"Practically all of them have their documents, which would allow them to continue moving through the territories of third countries, uncorrected. Let's not forget, these people have been living under Russian occupation for more than eight years and not all of them were able to go to mainland Ukraine to get their passports corrected," the Mejlis Chairman explained.
He noted that the men had left Crimea together with their families and reports began to arrive from Kazakhstan that children began to fall ill as a result of hardships.
"In Crimea, the punitive Russian-occupation authorities eagerly expect the people who escaped from mobilization to return out of hopelessness... And then the punishers will retaliate," Chubarov noted.
As Chubarov previously told Ukrinform, residents of the temporarily occupied Crimea do not believe the statements of the pro-Russian occupation administration about the end of mobilization on the peninsula and try to leave it with their families.
ol