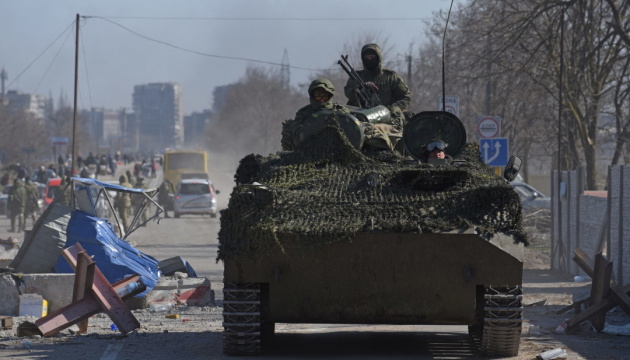 In Mariupol, Russian invaders force teachers to tell kids city "has always been Russian"
In the war-torn Mariupol, Donetsk region, teachers of local schools have been required to do a special class for children to impose on the children the idea that Mariupol has supposedly "always been" a Russian city.
That's according to Petro Andriushchenko, the advisor to the legitimate Mariupol mayor, who reported the news on Telegram, as seen by Ukrinform.
"Mariupol. Rock bottom. Tomorrow, in all schools, teachers have been required to spend class time 'talking about important things.' Children of all ages should be told that Mariupol 'has always been Russia,'" Andriushchenko reported.
According to his information, teachers are also supposed to claim that the referendum on the independence of Ukraine in 1991 was "illegal", while the "legitimate" one, held by Russian forces in September 2022 (the sham referendum spectacle on "accession to Russia - ed.) "has not been recognized by the damned West."
As Ukrinform reported earlier, Mariupol saw one of the worst humanitarian disasters due to the Russian invasion. The city was almost completely destroyed as a result of enemy shelling and bombing.
Photo: Stringer, Anadolu Agency