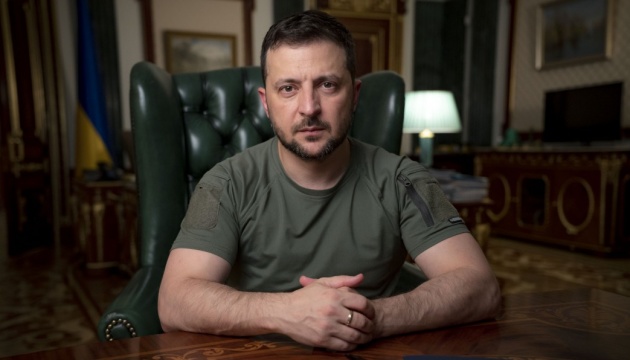 On behalf of Ukrainian people, President thanks soldiers of territorial defense
President Volodymyr Zelensky has congratulated soldiers of the Ukrainian territorial defense on the Day of Territorial Defense.
The greeting address was published on the president's website.
Zelensky emphasized that since the beginning of the insidious and full-scale armed aggression by the Russian Federation, thousands of Ukrainian citizens of various professions and with different levels of military training have joined the ranks of the Territorial Defense Forces of the Armed Forces of Ukraine.
"Aware of the full responsibility to your country and your families, you have united, and without any hesitation or doubt stood in the way of the enemy and repelled the Russian invaders. You took part in the defense of Kyiv, Sumy, Chernihiv, Kharkiv and our other heroic cities and villages and defended them in difficult battles," the president said.
He noted that today, on the day of their professional holiday, Ukrainian territorial defense soldiers together with other subdivisions and branches of the Armed Forces of Ukraine are liberating the Ukrainian land from the Russian invaders, showing heroism, courage and the will to victory every day.
On behalf of the Ukrainian people, Zelensky thanked the personnel of the Territorial Defense Forces for the conscientious performance of military duty, the resilience and courage they demonstrate while defending their native land.
As reported, the Day of Ukraine's Territorial Defense Forces s marked annually on the first Sunday of October. The holiday was established by the presidential decree "On the Day of Territorial Defense Forces of Ukraine" signed on September 30, 2020.
iy