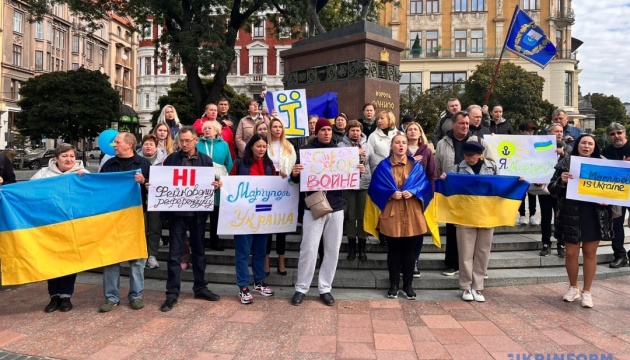 Rallies against sham referendum taking place across Ukraine
The rallies "Mariupol is Ukraine" against the sham referendum held by the Russian invaders are held in various cities of Ukraine.
In Lviv, several dozen people gathered for a peaceful rally. The majority of them are internally displaced persons, an Ukrinform correspondent reports.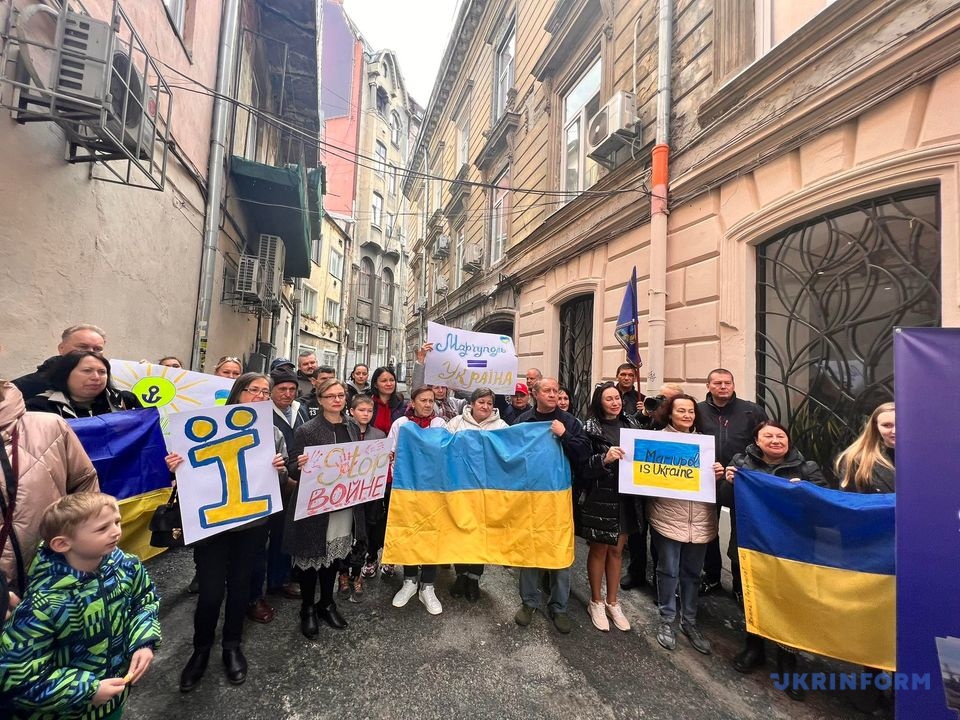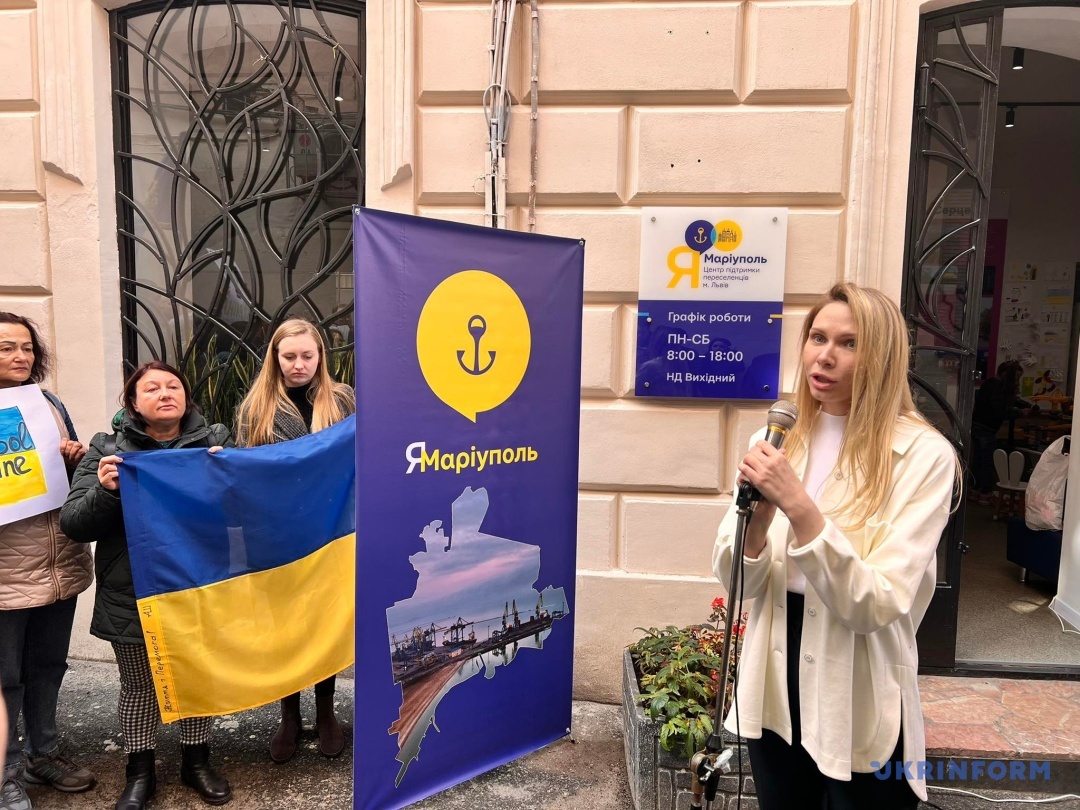 "We oppose the sham referendum in Mariupol. Today we have gathered so that the whole world hear that Mariupol is Ukraine," said Yulia Hryhor, head of the Support Center for IDPs.
In Dnipro, the rally gathered more than 50 people. During the rally, members of the Mariupol City Council, the clergy, residents of Mariupol condemned the sham referendum on the accession of their city to Russia. People, who left the occupied cities where the fighting is going on, called on their fellow residents not to take part in the fake vote under any circumstances, an Ukrinform correspondent reports.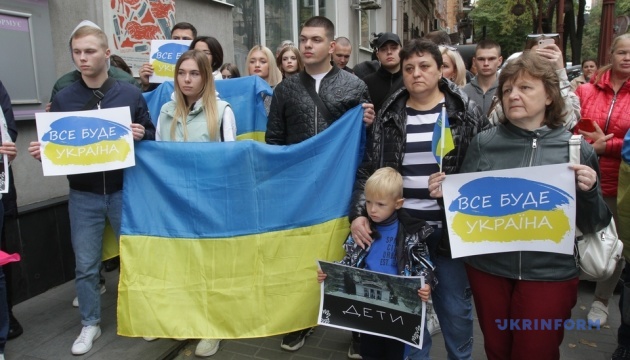 According to the Mariupol City Council, Kyiv, Odesa, Ternopil, Vinnytsia and other cities also joined the nationwide rally.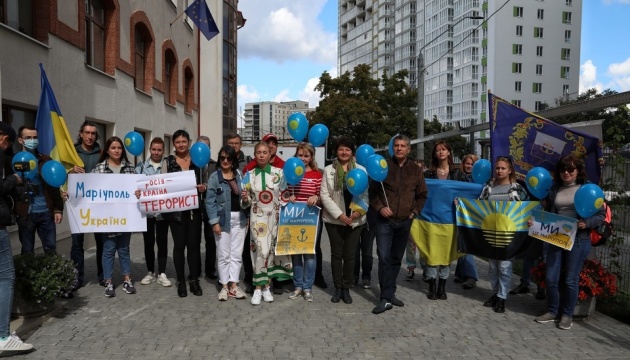 "The majority of Mariupol residents, more than 200,000 people, left for the government-controlled territory of Ukraine. And they already made their choice. Each rally participant is a resident of Mariupol with their own story of survival in the besieged city. The Russian invaders brought war, destruction, and death to their home. Some people still remain in the occupied city for various reasons, but they are waiting for the Armed Forces of Ukraine and believe in Ukraine. They cannot talk about it freely because of the danger," the Mariupol City Council said.
As reported, on September 23-27, the aggressor holds "referenda on joining Russia" in the temporarily occupied territories of Ukraine. The leaders of Western countries have already declared that Russian sham referenda in Ukraine will be illegitimate. At the same time, Russian president Vladimir Putin said on September 21 that Russia recognized the results of the "referenda".
Meanwhile, the results of a sociological survey conducted by Active Group in August 2022 show that the vast majority of respondents in the temporarily occupied territories of Ukraine are sure that their region should be an integral part of Ukraine, and their well-being and security have significantly deteriorated since the occupation.
ol