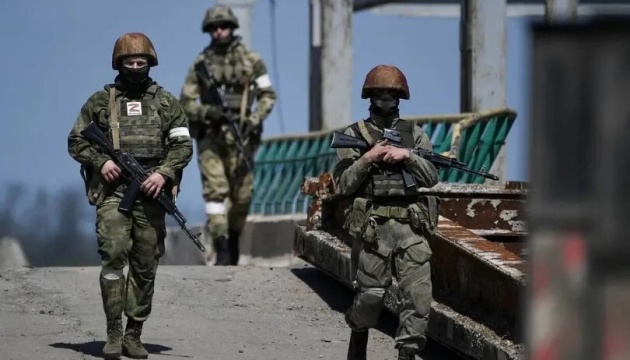 Russian passports, mobilization notices issued during pseudo-referendum in Luhansk region
Russian passports are issued to people, as well as mobilization notices to men during the sham referendum in Luhansk region.
Serhiy Haidai, the head of the Luhansk Regional Military Administration, said this on the FREEDOM TV channel, Ukrinform reports.
"It is more like some kind of social survey, although the survey is conducted at gunpoint. Because when some people break into your apartment, and if you don't open it, they threaten to break down the door. You open, they come in and give you a cardboard box: 'You hide behind it and put a check mark.' And there are armed men. If you put 'against', they put your name in some kind of notebook. If you tick 'for' – 'Congratulations!' You will also be issued a passport. And if you are a man, the passport is issued together with a mobilization notice. This is some kind of sur," Haidai said.
He added that the pseudo-voting is more aimed at mobilization, there are no prepared polling stations, and there are simply no observers. In addition, the cities were closed for entry and exit.
"The budget officials were immediately informed: if you don't come to the 'referendum' or don't participate, you'll be sacked, and then maybe something worse," Haidai noted.
As reported, on September 20, the leaders of the self-proclaimed "LPR/DPR" and collaborators in the Russian-occupied territories of Kherson and Zaporizhzhia regions announced the holding of pseudo-referenda on accession to Russia and scheduled them for September 23-27.
iy