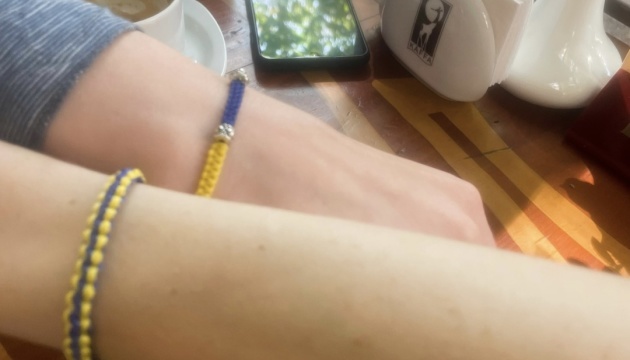 Flashmob of 'solidarity bracelets' launched on social media
A new flashmob in support of Ukraine has been launched on social media.
Oleksandra Matviichuk, a human rights activist and head of Ukraine's Center for Civil Liberties, announced this on Twitter, Ukrinform reports.
"You do not need to be a Ukrainian to support Ukraine. You just need to be a human. SOLIDARITY FLASH MOB," she wrote.
Matviichuk said everyone had been shocked by the "photo of a killed-by-Russians human having a blue and yellow bracelet on the wrist."
"Nonetheless, the light is much stronger than the darkness, just as our solidarity is stronger than any cruelty," the human rights activist wrote. She urged everyone to post photos with blue and yellow bracelets and the hashtag #StandWithUkraine.
"You can make a solidarity bracelet simply by tying a blue and a yellow ribbon around your wrist. Having no ribbons, it is possible to use a coarse thread of such colors," Matviichuk said.
Ukrinform supports the flashmob and invites everyone to join it.