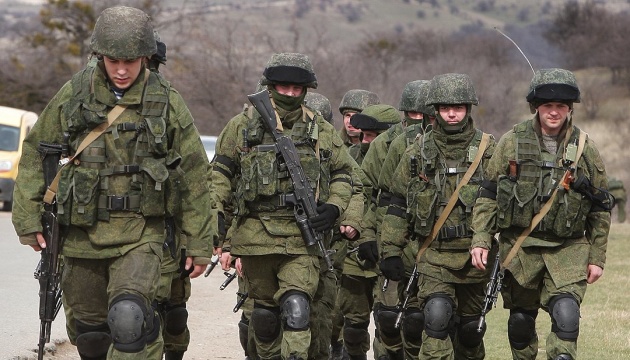 Russia testing public readiness to general mobilization - disinfo watchdog
The calls of "warmongering patriots" about the need to "start fighting for real" provoke a discussion in Russia of the realities of war. Propaganda pundits are testing public attitudes toward scaling up aggression toward Ukraine against the background of Russia's latest defeats on the battlefield.
That's according to the Center for Countering Disinformation at the National Security and Defense Council of Ukraine, Ukrinform reports.
Chief of the Communist Party Gennady Zyuganov said: "The war is going on and we have no right to lose. There is no need to panic, we need general mobilization of the country and completely different legislation."
The head of "Just Russia - for Truth" Sergei Mironov in turn declares that "Russia started the special military operation, but now it is waging a real war with NATO. Mobilization of the economy and budget, mobilization in people's minds is what we need."
In addition, State Duma Chairman Vyacheslav Volodin emphasized that, "if people in Washington, continuing the war to the last Ukrainian, believe that it will not affect them, they are gravely mistaken."
Such statements indicate that the Russian Federation is mulling a further escalation of its aggression while withholding a decision on general mobilization due to fears of possible armed protests.
As Ukrinform reported earlier, Chairman of the Mejlis of the Crimean Tatar people, Refat Chubarov, in a comment to Ukrinform, emphasized that general mobilization in Russia would devastate Crimea as local men will be drafted en masse.