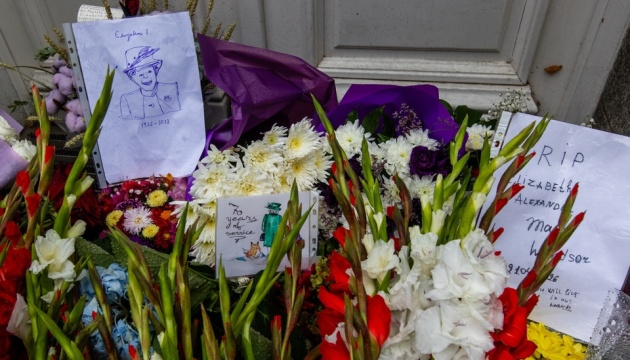 Rallies in honor of Queen Elizabeth II held in Kyiv
Rallies were held outside the building of the British Embassy in Kyiv on September 9-10 to honor the memory of Queen Elizabeth II.
That's according to a press release seen by Ukrinform.
"Ukrainians respected the Queen for her firm position and solidarity with her people, and most of all, for her unquestionable support and assistance to Ukraine in a full-scale war. She stood up for democracy and freedom," the report reads.
Residents of Kyiv brought flowers, pictures and candles to the embassy to pay tribute to the British monarch. The event was also attended by internally displaced persons, for whom this was a symbolic gesture in support of the Queen's contribution to Ukraine's victory at the front.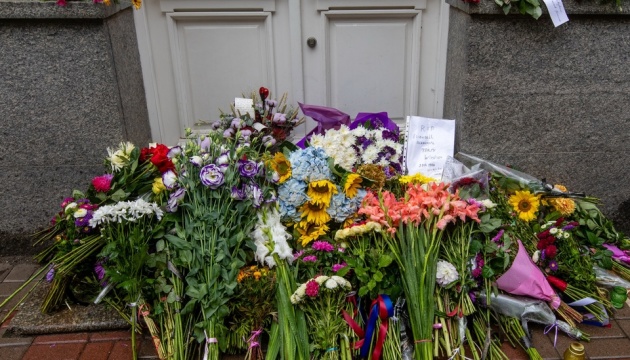 "I have recently come from the East and this is the least I can do in response to the support for the Armed Forces of Ukraine," said 19-year-old Ivan, commenting on his participation in the event.
Representatives of the Kyiv branch of the Plast National Scout Organization of Ukraine also visited the event. According to Ruslana Filimonova, a member of the movement, commemorating the Queen Elizabeth II is a special ceremony for every representative of this movement, as she was a scout teacher.
"Just as we – scouts in Ukraine - are engaged in educating the younger generation, she was also engaged in the same thing in her country," Filimonova said.
Elizabeth II was placed under medical supervision at Balmoral Castle on September 8 after doctors became concerned for the monarch's health. Late on September 8, the royal family said that Queen Elizabeth II had died at the age of 96. Events in honor of the Queen are taking place outside embassies in many countries.