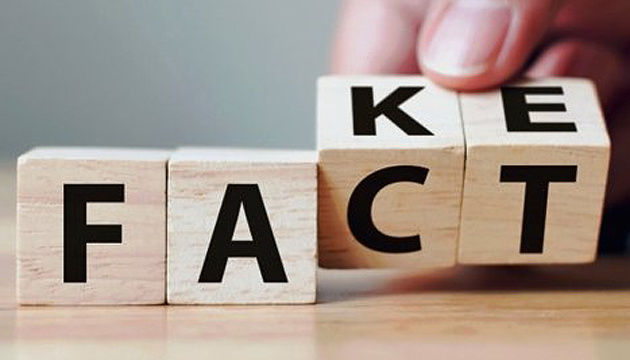 Russian psyop: Malign narrative claims conflict between military, political leaders in Ukraine
Deputy Minister of Defense of Ukraine, Hanna Malyar, refuted fake news of the alleged conflict between the highest military and political leadership of Ukraine, and explained the specifics of Russian psyop tools.
The official addressed the issue on Telegram, as seen by Ukrinform.
According to Malyar, a narrative that has a destructive effect on the offensive potential of Ukrainian society is being circulated, again, in the information space of both Russia and Ukraine. This is about an alleged conflict between the highest military and political leaders, invented by enemy masterminds of psychological operations. The false narrative claims the General Staff of the Armed Forces is in discord with the President's Office and Defense Ministry.
"As a rule, this narrative is spread across Telegram channels and mass media – and not only Russian ones. The narrative is also picked up by some Ukrainian platforms and speakers," the official noted.
According to Malyar, the tactical goal of the enemy psyop is to implant a certain idea, spark an emotional reaction, and, as a result, manipulate public perception of the ongoing events in general.
The operational goal is to create a conflict within the military-political leadership of Ukraine and within the public, while the strategic goal is to weaken the decision-making center, as well as the defensive and offensive potential of Ukrainian society.
"In simple words: if we all fight each other, it's easier to break and conquer us. This is what the enemy is trying to achieve," Malyar explained.
A characteristic feature of such messages is also their vague and ambiguous source: such as "an unnamed source from the President's Office" or "a source in the Ministry of Defense."
As Ukrinform reported, in early August, Russia launched a new stage of their psyops, aimed to sow panic in Ukraine.