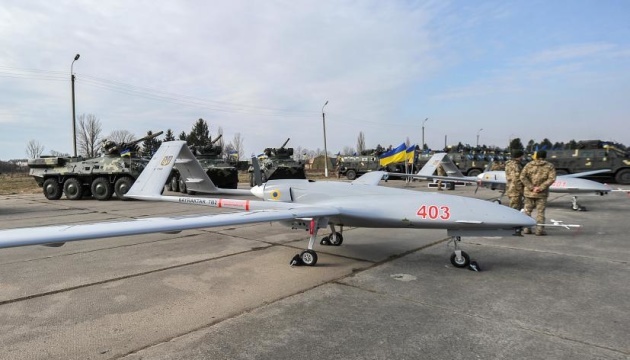 Latvians launch fundraiser to buy Bayraktar UAV for Ukraine
In Latvia, a fundraising campaign has kicked off for the purchase of a Bayraktar strike drone for the needs of Ukraine's Armed Forces.
This is reported by Ukrinform, referring to the Ziedot.lv charity platform.
The effort was initiated by Latvian singer and TV host Ralfs Eilands along with Ukrainian journalist Volodymyr Biryukov. In a video posted on Facebook, Eilands said that now every resident of Latvia has the opportunity to prove their support for Ukraine, and also, with the help of Ukrainians, "to say 'hi' to Russian occupiers." Biryukov thanked Latvia for the assistance already provided, and emphasized the importance of this support to the Ukrainian people.
Latvia is not the first country whose citizens decided to express their support for Ukraine by raising money for this drone. Similar campaigns have already been run in Poland, Lithuania, Norway, and Canada.
The initiative was announced on Tuesday, August 16. In total, EUR 5 million has to be collected to purchase the "Latvian Bayraktar." In the first hours of the initiative, about EUR 80,000 was donated.
Latvia is one of the nations that provided Ukraine with the largest assistance in terms of gross domestic product. It has supplied Ukraine with weapons and personal equipment, unmanned aerial vehicles, dry rations, ammunition, anti-tank weapons, Stinger anti-aircraft missiles, as well as Mi-17 and Mi-2 helicopters.