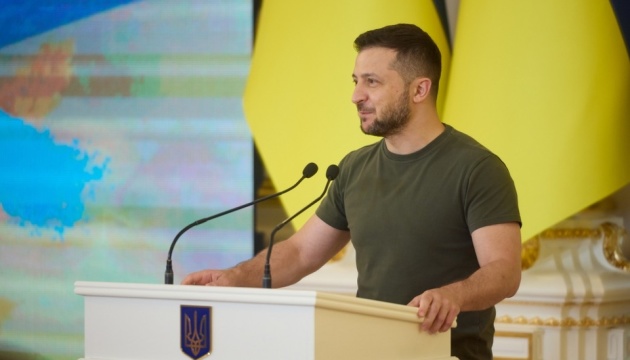 President Zelensky, First Lady Zelenska take part in ceremony of honoring children-rescuers
On Youth Day, Ukrainian President Volodymyr Zelensky and First Lady of Ukraine Olena Zelenska participated in the ceremony of honoring young Ukrainians as part of the 'Children-Rescuers – War Heroes' event.
The relevant statement was made by the Office of the President of Ukraine, an Ukrinform correspondent reports.
The event was held for the first time by the Ukrainian State Emergency Service with the support of the President of Ukraine. The participants are young Ukrainians who performed the feat of rescuers during Russia's full-scale invasion of Ukraine. The event took place in the White Hall of Heroes of Ukraine at the Mariinskyi Palace in Kyiv.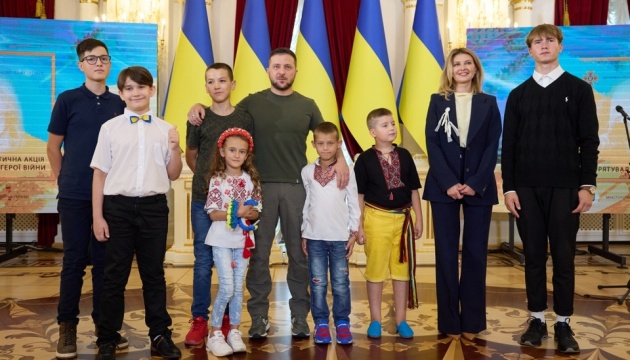 "I am glad that we are starting the Youth Day celebration with such a very important event – we congratulate our young heroes. Your actions are bold and mature," Zelensky addressed the young participants.
The President of Ukraine expressed gratitude to children's families, who raised them to be brave and responsible citizens.
"We can be proud of you, which means that Ukraine has a future that we can be proud of today. Greetings to all of you. You are great, our state applauds you. Thank you for every life you saved," Zelensky stressed.
The event was also attended by Ukrainian Internal Affairs Minister Denys Monastyrskyi and Ukrainian State Emergency Service Head Serhii Kruk, who presented the young participants with valuable gifts and lifeguard uniforms.
mk